In recent

years, Scottish

cyclists have achieved incredibe success on the world stage

.
Medals have been won at Olympic and Paralympic Games, and the Team Scotland cyclists achieve a staggering 10 medals at the 2018 Commonwealth Games. Historically, these achievements have come via Sprint, Endurance and MTB disciplines with riders like Sir Chris Hoy, Katie Archibald and Charlie Aldridge achieving international acclaim. Such success has yet to be realised in the discipline of BMX, until now. As part of its vision to Develop a Nation of Cyclists, Scottish Cycling is aspiring to further develop the BMX talent pathway in Scotland offering BMX riders more opportunities to develop their talent.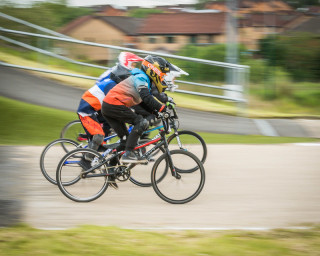 BMX races are relentless, all-day events which begin with qualifying heats, moving on through further knockout rounds until the final, which decides the overall winner. Races usually last well under a minute and are run off in quick succession, meaning that it is an exciting non-stop day for riders and spectators alike.
Scottish Cycling Training Cluster sessions will focus on improving rider fitness, developing skills and technique, supporting riders to achieve success at British BMX Series events and ultimately compete on the world stage. The programme has been developed and will be delivered in close working in partnership with local BMX clubs – Cumbernauld Centurions, Western Titans, Musselburgh Monarchs and Glasgow Riders who will lend their coaching expertise at Training Clusters. Glasgow BMX Centre and Broadwood Stadium are also key partners in progressing BMX talent pathway in Scotland.
F

ind out more about the Scottish Cycling BMX

Performance Pathway and Cluster Sessions
Inspiring young BMX'ers to pursue the discipline further is n

ew

recruit to the Scottish Cycling Performance Programme is Cameron Reid.

Cameron has been racing BMX since he was seven years old, but his breakthrough performance came in 2016 when, aged 13, he finished on the podium at a National Series race. The eight-time Scottish National Champion has competed in four World Championships, won seven British National Championships and placed 5th in the 2019 National Series.
The future is looking bright for Cameron. He will now receive guidance and coaching from the Scottish Cycling Performance Team which will enable him progress towards competing at the Junior Men level for the 2021 season which will see him racing with the best BMX riders in the UK.
Head of Performance and Coaching at Scottish Cycling David Somerville has driven this project forward since coming to the post in December and looks forward to seeing riders flourish on the programme.
"Cameron is the first BMX rider Scottish Cycling have supported at Performance Development Programme level.  We aim that the support the programme provides will provide a valuable development experience for the Cameron whilst offering a learning opportunity for SC Performance Programme staff and SIS support staff to gain experience of working with BMX riders.
Being able to support Cameron is timely as it coincides with the launch of Scottish Cycling BMX Cluster Training Days at Knightswood BMX Centre and Broadwood BMX Track. The Training Days will look to provide training opportunities in addition to clubs sessions for young BMX riders aspiring to progress through BMX National Series events as Cameron has done. Scottish Cycling are grateful for the support provided by Cumbernauld Centurions, Western Titans, Musselburgh Monarchs and Glasgow Riderz who have supported the planning of the Training Day".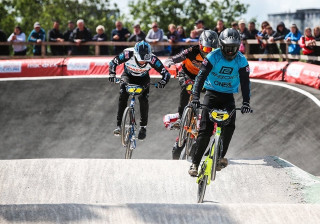 #NationofCyclists