Words: Kenny Pryde
News that Scottish Cycling Head of Performance Gary Coltman was to leave at the end of 2020 came as a surprise to some, though happily not to Scottish Cycling's Chief Executive Craig Burn. "I actually told Craig (Burn) I was intending to leave at the Gold Coast Commonwealth Games," explained Coltman, "so he might want to bear that in mind, because I didn't intend to stay for another Games cycle."
It was – and is – typical of Coltman, a firm believer in long-term plans and clear goals. From his perspective, giving advance warning of his decision would enable staff and riders at Scottish Cycling plenty opportunity to prepare for Birmingham 2022.
It was a far cry from when Coltman – a multi-British champion on road, track (and mountain bike!) – joined Scottish Cycling in April 2013. It's fair to say that back then SC was not, as the cliché has it 'in a good place.' In one sense SC was in the best place ever, given that in September 2012 Scottish Cycling had moved into the Sir Chris Hoy Velodrome. However, as an organisation with clear ideas of what it was, where it wanted to go and a budget to get there, it was floundering.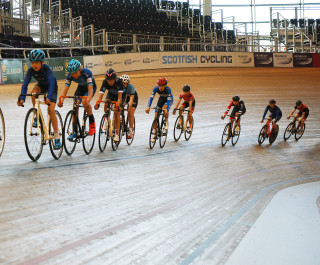 The first thing Coltman had to negotiate was the 2014 Glasgow Commonwealth Games. "It was a great experience, but I told everyone I was looking forward to the day after they ended," smiles Coltman, though he wasn't smiling at the time. The pressure of the new job, high expectations at home games, a short preparation time, a big squad and limited staff numbers made it a tough task. "I remember going to an early squad session at the track and speaking to a rider, and he said, 'Well, we're bound to go faster now, it's obvious, we've got this velodrome.' That just wasn't the right way of seeing things."
In some ways the velodrome was a distraction, given many assumed its presence alone would be enough to raise performances. "It wasn't the track alone that was important, it was putting in place a performance environment and creating a culture that everyone bought in to and could work with. I realised we had a long way to go, but there was huge potential, we had talented riders who needed to believe in themselves, not think they were making up the numbers. But we needed more structure and professionalism across the board."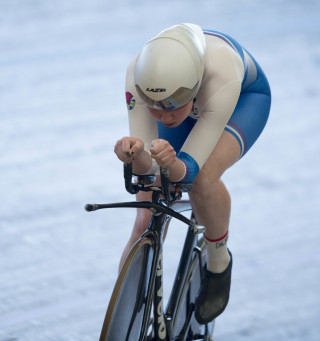 And let's not beat about the bush. The combination of being a former British Cycling coach and an Englishman was never going to get him an easy ride in Scotland. There was plenty early resistance to Coltman and his new endurance coach Mark McKay's ideas and their implementation. "A lot of people thought I was just copying a British Cycling model, trying to turn Scottish Cycling into a branch of BC, which wasn't the case. Obviously some of the ideas came from BC, but not all of it, not at all," insists Coltman. "For me it's got to be about more than performance. I always tell coaches and staff that we are dealing with people first, you know? They are people with other things going on in their lives, other issues, then they are athletes with particular talents and then they are cyclists. The brutal truth is that not everyone is going to be able to perform at the very top level and we need to help riders to cope with that too, we should prepare athletes for life, not just to pedal," insists Coltman.
Establishing a new regime – one that had a 'philosophical' component as much as a track focus – inside an organisation that was rebuilding itself could never be easy and the early years saw plenty of setbacks. "I remember I had to argue for funding to employ a sprint coach – it was amazing to me that the country that produced Eddie Alexander, Stewart Brydon, Craig Maclean, Chris Hoy and Callum Skinner hadn't built on that legacy. We had no youth or junior coaching structure or development paths. There was a lot of groundwork that needed to be done."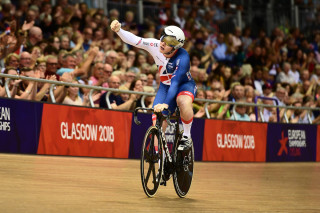 By the time of the 2018 Gold Coast Commonwealth Games, Scottish Cycling was better prepared and organised, even if, compared to other nations, the Scottish team wasn't outnumbered by support staff. "I was really proud of the whole team, everyone mucked in to get us over there in the best shape. More than that though the way everyone worked to a common goal, we all knew what we were trying to achieve, it was a real team effort." Scotland won 10 cycling medals, to finish second in the table in the velodrome behind hosts Australia. "I was in touch with the office during the Games and they said they were pausing youth coaching sessions so the kids could watch the racing. At the last Games we didn't have any youth coaching to stop in the first place."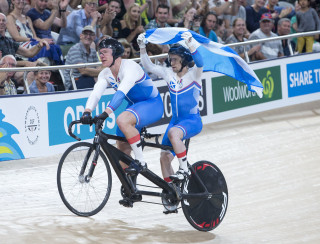 In the end, SC funding relies on sportscotland and that's where the buck stops. sportscotland sets the tone and, judged by its criteria, SC has made serious progress. "When I arrived we had 12 athletes in the British Cycling programme, in December 2020 we had 22 – the British junior mountain bike squad is basically Scottish and we've got British Academy female sprinters training full-time up here because BC recognise we're doing a good job. We've got development teams abroad contacting us about road riders too, which is how Oscar Onley ended up at the DSM development team." If, in the beginning there was a laser focus on track racing, there's now a more flexible approach and recognition that there are other ways to develop a cycling career.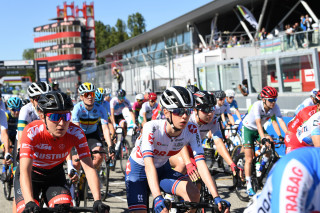 Coltman knows there are still many, many challenges ahead for cycling in Scotland. "I'd like to see more done on developing young riders, with closer relationships between clubs and SC. You learn so much in a club, even if it's not structured coaching, and I'd love to see more SC members in clubs, which would help boost grass roots competition and race organising too."
Although he's leaving his post, Coltman will still be working to support Scottish Cycling's progress to the Birmingham Games with new head of performance David Somerville, recruited from sportscotland following his spell as performance director at Judo Scotland.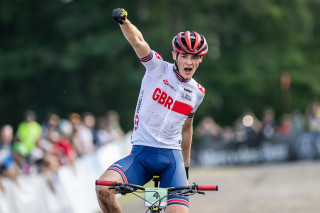 When Coltman arrived in Glasgow almost eight years ago, his goal was to build an organisation that could develop riders to world class level and support them at every phase to be as good as they could be. "I didn't want riders to feel they necessarily had to go to British Cycling to progress, that we had the staff, the infrastructure, the coaching and all the back up to get to world level and I think we've got that. There's still more work to be done, of course there is, but I've been saying it since I came here – and the coaches have been doing it – if you are world class at doing the basics, then the rest should follow." In laying that foundation Coltman is leaving Scottish Cycling in a much stronger place.