British individual pursuit champion John Archibald of Ribble Weldtite Pro Cycling will be heading to sunny Spain to join professional cycling outfit Team EOLO-KOMETA for the 2021 season.
The team, which was established by two time Tour de France winner Alberto Contador will race some of the biggest European races and offers Archibald the opportunity to progress his already enviable cycling career. Fellow British rider Mark Christian will also be joining and it is hoped the pair will bring a wealth of experience to the young team.
A regular fixture within the track and road racing community in Scotland, John turned his focus to cycling full time in 2017 when his talent against the clock in the velodrome caught the eye of the Scottish Cycling Performance team. This dedication delivered when he was selected to ride as part of Team Scotland at the Gold Coast 2018 Commonwealth Games where he claimed the silver medal in the individual pursuit. Since then he has gone from strength to strength, winning a round of the HSBC UK British Road Race series and a bronze medal at the 2019 UCI World Championships where he was part of the team relay. John has also continued to race in Scotland, taking victory at the Scottish National Road Race Championships: Tour of the Glens.
His passion and skill on the track ran in parallel to these fantastic road results as he competed as part of the Huub Wattbike p/b Vita Coco team shaking things up at the Tissot UCI Track Cycling World Cups and dominating at the British Track Championships.
Head of Sport at Scottish Cycling Gary Coltman has been instrumental in John's development. On hearing the news of his new team Gary said,
"Since John started training with the programme late on in 2017 it was very clear he had an incredible level of talent. It was a pleasure to witness his progression from getting on the track for the very first time just 8 months before the Gold Coast Games, to go on and win the Silver medal in a world class time. Since then John has gone on to record further incredible performances, and I'm delighted to see him take the next step to a team that can provide the opportunity for him to fully explore his potential. As Scottish Cycling we look forward to continuing to support him in every way we can and excited about what he can achieve in the future".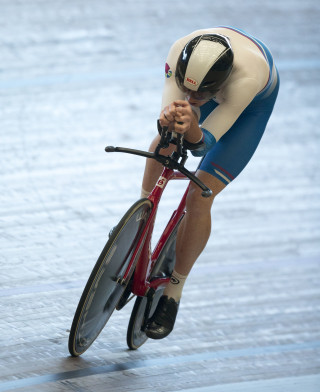 We caught up with John to hear a bit more about wht 2021 has in store for him.
What are your ambitions for the 2021 season?
To find my feet within a pro-continental setup. Race well and focus on some high level time trials. I can't target particular results or specific goals at the moment, as it would be too much of a stab in the dark. The main thing will be to challenge myself with a higher level of racing and see what I'm capable of in that setting.
What will your role be within the team?
Having a history of developing U23 riders, I'll be an older rider within the team. I haven't been recruited with a specific role, other than for my TT experience. So hopefully I'll be able to demonstrate that in prologues within the stage races on offer.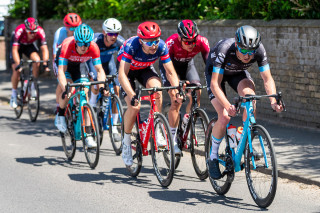 What's one piece of advice you'd give a young rider looking to make it as a pro cyclist?
Always figure out your end goal and work backwards from that.
What is a pro team looking for? How can I demonstrate those attributes? If I can't just now, what steps will get me there? What is holding me back currently?
Can you speak Spanish?
Not a word! English is the race language, I'm promised...
Congratulations John from all the team at Scottish Cycling and we look following your progress throughout 2021.
You can find out more about John's new team Team EOLO-KOMETA here