Junior Endurance Camp
Glasgow | 13th - 18th February
Members of the Junior Development Squad will travel in from across the country for a six day endurance camp based in Glasgow. The residential camp focuses on developing endurance skills both on the track and on the road, as well as delivering sessions with a focus on nutrition, physiology and more. All Thirteen riders can look forward to a packed schedule that includes track tests and an 80 mile road ride!
C(X)iss at the Keswick
Dumfries | 16th February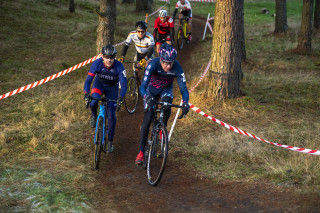 Round 4 of the South West Winter Series kicks off at The Keswick Centre in Dumfries this Sunday. The venue is making it's series debut, with the event being hosted by Steppingstanes Youth Cycling Club. The event will feature riders of all ages tackling the competetive cyclocross course from 11:00 to 15:00.



More Information - http://ow.ly/i1rG50yjBPN

Rouken Glen Cyclocross – Super Quaich Round 4
East Renfrewshire | 16th February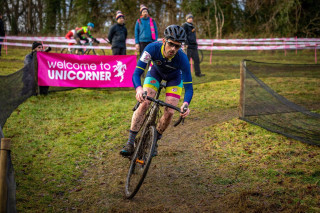 Round 4 of the Super Quaich Cyclocross Series takes place in the 'High Meadows' area of Rouken Glen Park this Sunday. 240 Riders split over A and B categories, will head out for 50 minutes to compete for the top spot! The B category race will kick off around 11:00, with the A category following at 13:00.
"For the sixth year in a row SR Albananch has got a sell out Rouken Glen Cyclocross, known better as RGCX! Over the years we've been fortunate enough to have some of the most talented cyclocross racers from the domestic scene compete and this year is no exception. As the last round of the Super Quaich it's all to play for to climb to the top step of the Rouken Rocks to lift the quiach. Event organiser, Jim Cameron, never being happy to settle with rolling out the same course year after year believes this is his best variation yet, bringing more spectacle to the fans and stoke to the racers at the Colosseum of Cross. As always SR Albannach are incredibly grateful to East Renfrewshire Council for letting them host the RGCX at the fantastic Rouken Glen Park."
More Information - http://ow.ly/viPF50yjBvd
Are you racing this weekend? If so tweet us using the hashtag #SCResults !