Pippa York – Scottish Cycling Equality Ambassador
With Pride Month still fresh in our minds, Scottish Cycling would like to take the opportunity to introduce our new Equality Ambassador, Phillipa York. Pippa has been working with Scottish Cycling for a few months following her return to the public eye and has already appeared in this role for Scottish Cycling. We are both proud and pleased to be able to confirm her involvement with us in a role that we believe will greatly benefit us in moving forward with our Equality and Inclusion vision.
Equality Role
Pippa brings a vast amount of personal and professional experience, both from an Equality point of view, and from the world of cycling to this role. She shares the opinions of Scottish Cycling that sport should be for everyone and will be working with us to create a welcoming and inclusive environment in which all feel accepted and encouraged to participate. Pippa's help and guidance will be invaluable to the whole organisation as we look to build on the recent developments and successes that Scottish Cycling and our members have achieved.
Scottish Cycling is one of many organisations to which Pippa is lending her expertise, she also consults on projects for the Equality and Human Rights Commission and has been in contact with LEAP Sports Scotland to take up an ambassador role with them. She also writes a regular column for Cycling Weekly and appeared as a commentator on ITV4's coverage of the Tour de France.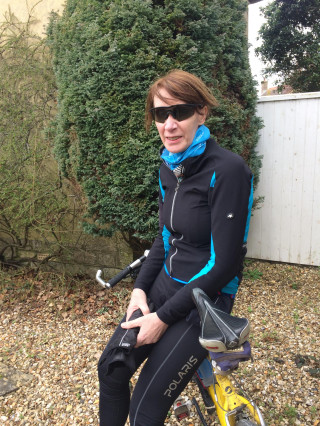 Racing Biography
Pippa is regarded as one of the greatest British cyclists of all time. Born in Glasgow in the late 50s as Robert Miller, Pippa began her racing career with the Glenmarnock Wheelers. She won her first senior National title in 1977 at the Scottish National Hill Climb. This was very much a sign of things to come as she went on to be an incredibly successful climber on the road.
She became the first ever Brit to win a major Tour classification in 1984 when she won the Tour de France King of the Mountains and was the first person from GB to stand on the General Classification podium of a major tour a year later when she finished second at the Vuelta a Espana. A feat that she repeated twice more, once at the Vuelta and once at the Giro d'Italia.
Shortly after winning her final major competition, the British National Road Race Championship in 1995, Pippa retired from racing. She had brief coaching roles with Scottish and British Cycling before gradually moving herself out of the limelight.
---
In speaking about her role with Scottish Cycling, Pippa said…
"I'm excited to be involved with Scottish Cycling and their commitment to making sure that the sport is at the forefront of equality and inclusion, for everyone wishing to take part regardless of race, gender or sexuality.
Scotland has a proud record of protecting human rights, reducing discrimination and working towards a fairer society and what better way to promote those ideals than through cycling. Particularly because cycling is an activity where the who, what or where don't come into it. The benefits to the environment, personal health and confidence are well known but what I've always really enjoyed is that when you ride a bike you're just a cyclist. No more, no less."
Tom Bishop, President of Scottish Cycling and the Equality champion on the Board spoke of Pippa's new role, saying…
"I'm delighted to welcome Pippa to the team. At Scottish Cycling we take great inspiration from her and her ongoing journey and we are excited to work with someone who's values are so aligned with our own. We are sure that the courage and determination that Pippa shows will continue to be an inspiration to young and old alike. At Scottish Cycling, we are committed to equality and inclusion and this exciting partnership with Pippa will help us take great strides towards achieving our ambition of developing a nation of cyclists."