Well, that's the European Track Championships over for another year. It's been a thrilling ride with plenty of home medals!
The first night of track racing for the European Championships kicked off on Thursday 2nd of August, this is where we saw Katie Archibald beginning her campaign in the Women's Team Pursuit Qualification. This would lead them onto a Gold medal in a time of 4:16.896 the following day alongside fellow scot Neah Evans who stepped into the team to ride on Saturday.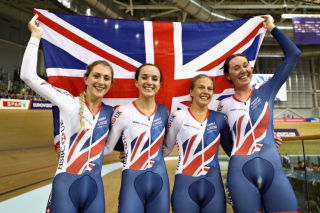 The Sunday session was a family affair as John and Katie both stepped up to compete in their respective Individual Pursuit disciplines. John came away with a fantastic 5th in his first debut representing Great Britain in a time of 4:17.119.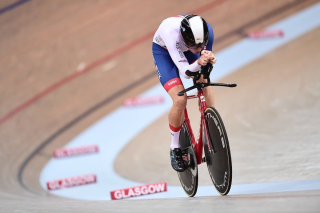 The Women's 3000m Individual Pursuit saw Katie come away with a silver medal in a time of 3.29.577. Monday was as equally successful for Katie Archibald as she had tough competition in the Omnium event which saw her adding to her medal haul with a silver medal.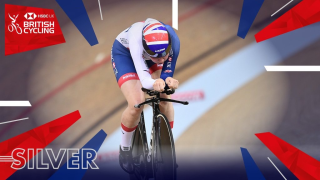 Local boy Jack Carlin has been ripping up the boards of the Sir Chris Hoy Velodrome with a hard fought 4th place in the Men's Sprint and then a fantastic bronze medal won in the Kieran on the final race of the event!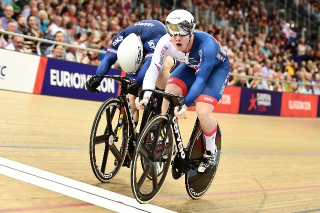 ---
Scottish Results
Katie Archibald
Team Pursuit – Gold (4:16.896) - Friday 3rd August 7, 2018
3000m IP – Silver (3.29.577) – Saturday 4th August 7, 2018
Omnium – Silver – Monday 6th August
Madison (partnered with Laura Kenny)– 4th – Tuesday 7th August
Neah Evans
Team Pursuit – Gold (4:16.896) – Friday 3rd August
John Archibald
4000m IP – 5th (4:17.199) – Sunday 5th August
Jack Carlin
Sprint Men – 4th - Monday 6th August
Kieran Men - Bronze – Tuesday 7th August
---
There is still plenty of cycling action to come at these Games. The Women's and Men's Time Trial are taking place on the 8th August and the BMX competition will take place on Friday 10th and Saturday 11th at Knightswood Park! Make sure you stay tuned for updates for the rest of the Games!