Team Scotland's cycling squad will look to put their ten-medal track success on the road in tomorrow's Women's and Men's Individual Time Trial event at the Currumbin Beachfront from 10:00 hrs (01:00 hrs UK time) and 14:45 hrs (05:45 hrs UK time) respectively.
Riders will race the Individual Time Trial course clockwise in a single lap of 37.8km (men) and 24.5km (women) against the clock.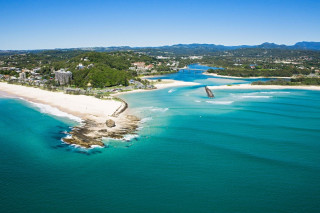 Two-time medal-winning track specialist, Katie Archibald (gold and silver), will look to build on the bronze medal she picked up at the 2017 British Road Championships tomorrow, where she will be joined in competition by 2017 Scottish Championship gold medallist Neah Evans (track silver and bronze medallist so far in the Games), who transitioned from life as a veterinary surgeon to full-time athlete last year.
Scottish time trial record-holder and track silver medallist, John Archibald, squad newcomer Kyle Gordon (who returns to the 'comforts' of the outdoor elements after his relatively recent introduction to the track) and track gold medallist Mark Stewart (who typically favours the boards of the velodrome to life on the road) enter the men's event.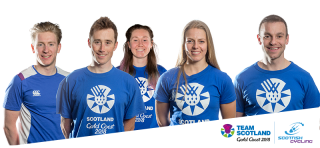 For more information on Team Scotland and Gold Coast 2018 visit www.teamscotland.scot/
Keep up to date with Scottish Cycling at the Games by following @ScottishCycling on Twitter.