---
Throughout the day we were tweeting photos live from the 2013 British Road Race Championships. Here are our favourites from Glasgow.
Lizzie Armitstead (centre) was the favourite for the women's road race.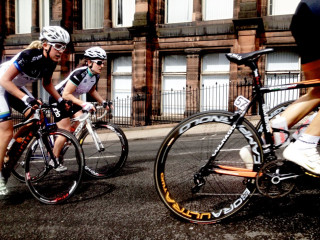 Riders cling to wheels up Montrose Street, a 20% incline.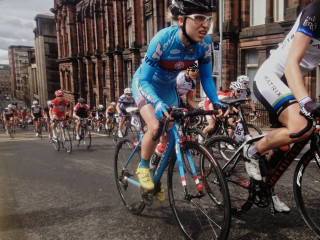 Karla Boddy - winner of the Cheshire Classic earlier in the year.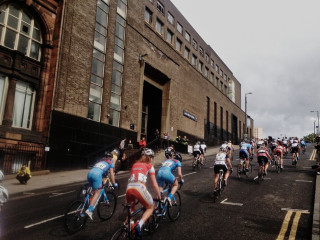 A view up Montrose Street, with riders already being distanced.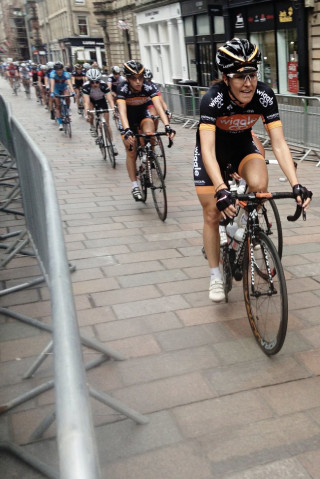 Dani King, followed by Laura Trott, leads the peloton through Glasgow city centre.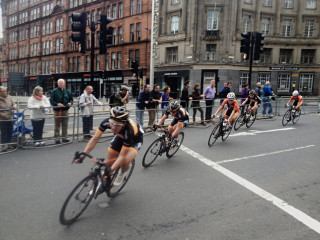 The decisive break of the day established Dani King, Laura Trott, Lizzie Armitstead, Amy Roberts and Emma Trott.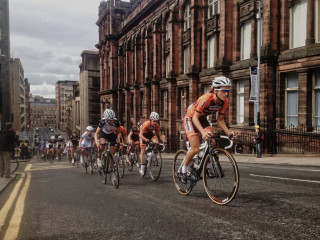 On the second ascent of Montrose Street, Armitstead would hurt the peloton. Three hours later, she would hurt Dani King and Laura Trott on the same road as she launched the race winning attack.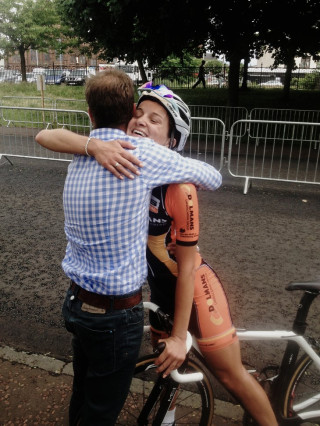 Armitstead immediately after the race.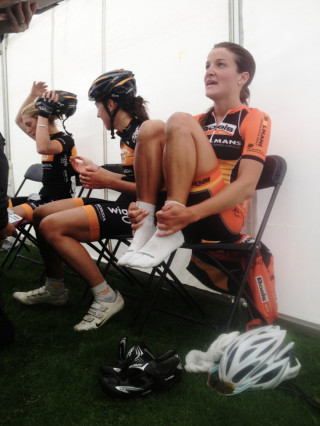 After the finish, riders retired to a white tent to prepare for the podium ceremony.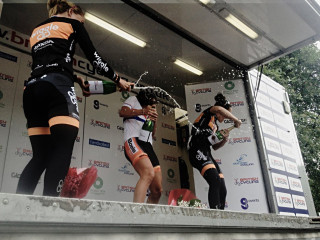 MEN'S RACE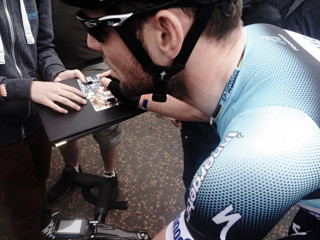 From the moment he departed for sign on, Mark Cavendish was followed by fans.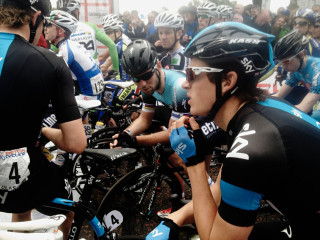 A long wait on the start line for all riders. Here, Cavendish talks to Ben Swift and Luke Rowe.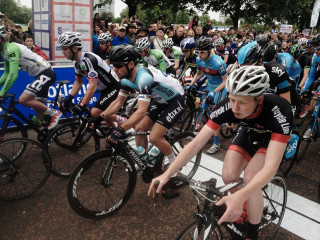 Cavendish starts what would be a long afternoon of racing.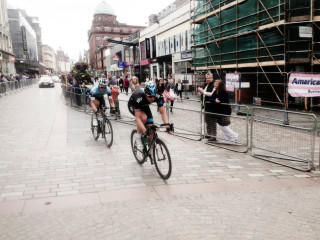 Ian Stannard and Andy Fenn were the first to escape.
David Millar, Ben Swift, Pete Kennaugh and Mark Cavendish chased for lap after lap.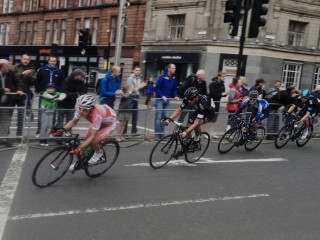 A select group containing non-protour riders battled to make the Cavendish group. Simon Yates, Kristian House, Scott Thwaites, Luke Rowe and Ian Wilkinson (not pictured), got within 20 seconds at one stage. Not close enough.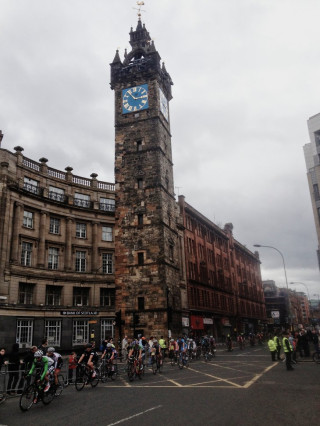 Behind, the peloton circulated at a different pace.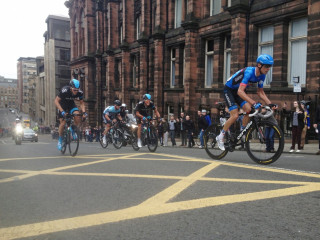 Millar leads up Montrose Street.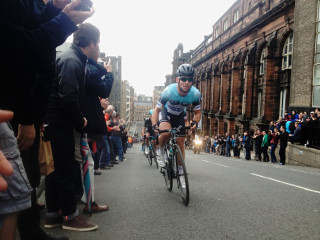 By the next lap the lead group and chase group had joined. Cavendish lead up Montrose Street, where he would later attack.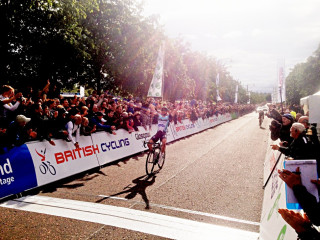 After nearly five hours, Cavendish could cross the line British Champion for the first time.
Millar and Cavendish embrace after a tense battle in the final kilometres. Both attacked Kennaugh and Stannard for the chance to win.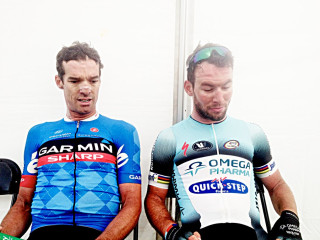 The first moments of reflection, before the riders were cleaned up for the podium presentation.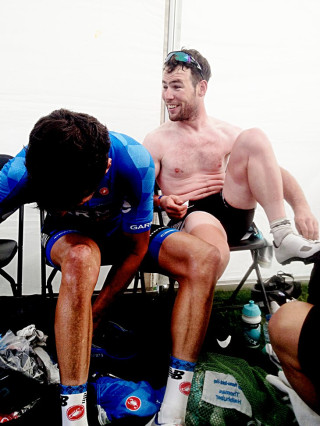 Cavendish shares a joke with Millar and Kennaugh (out of shot).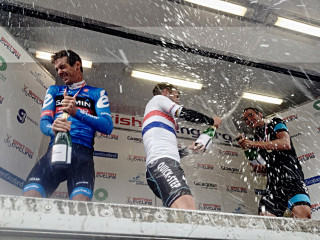 Cavendish is initiated as British Champion.