Ben from Middlesex enjoys the reinvigorating power of the commute to work with a beard Brad would be proud of!
Name:
Ben Ryan
Age:
30
From:
Isleworth, Middlesex
Club:
Currently don't have one
What kind of riding do you do?
Commuting to and from school (I work as a SEN PE teacher) and a longer ride at the weekend either on my own or with a mate (they depend on the weather!)
What do you enjoy most about cycling?
Wakes the body up for work, feel more alert if I cycle to work and ready for the day. The longer rides allow me to focus on something, apps such as Strava and Garmin really do help push you that little bit on segments!
What's your favourite ride?
Normally a ride into Surrey taking in Box, Ranmore Common or Leith but a ride into Windsor and Chobham is equally as nice.
What's your top cycling tip to share?
No such thing as bad weather but bad clothing.
If you had a tandem, who would you like to ride it with?
My fiance Norma, she hates my bike being in the house but she's always hinted at a tandem ride!!!
Send us your profile and win a Great Britain Cycling Team water bottle!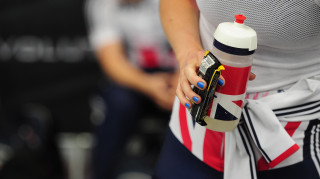 Don't forget to send us a selfie of you and your bike. Remember, without a photo we can't share your profile in a future edition of Member News!
Please send your completed profile to memberprofiles@britishcycling.org.uk and if you're featured you'll be sent a limited edition Great Britain Cycling Team water bottle.