Ride 63 Community CC
West of Scotland''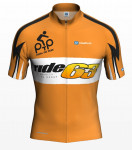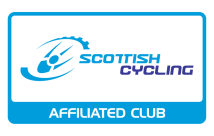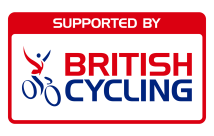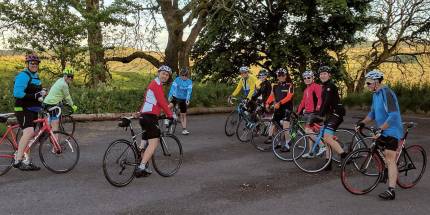 Club Information
Club type: Club
Affiliated: 31/12/2021
Affilation status: Active
Total club members: 202

About our club
Ride 63 is a Community Cycling Club based primarily at Castle Semple Visitor Centre in Lochwinnoch Renfrewshire, part of Clyde Muirshiel Regional Park.

Club objectives:
a) Development of infrastructure for the sport of cycling in Clyde Muirshiel Regional Park and in the wider area approximating to OS Landranger sheet 63.
b) Promote and encourage participation, competence and safety in active and recreational cycling.
c) Providing equal opportunities for successful participation by all sections of the community.


Membership:
Membership is currently free and open to all! We hope to attract members from hand cyclists as well as road and mountain bikers. We'll let you know when Club Rides are and invite you to our AGM with coffee and cake once a year.
Simply email the club secretary Chris at ridesixtythree@gmail.com to join us.

Committee:
Chair - Hugh
Vice Chair - John H
Secretary - Chris
Treasurer - Ewen
Coach - David
Welfare Officer - John D
Regional Park Rep - Neil
Ordinary Members – Martin, Susan, Elaine

Contact the club via email to the secretary (ridesixtythree@gmail.com) or the drop the committee a message or a comment on the Club facebook page/group page or Twitter @Ride_63.

Ride Outs:
Ride 63 have regular rides planned throughout the year in a calendar. We also meet weekly on a Tuesday night from RT Cycles Glengarnock 6.40pm and Castle Semple, Lochwinnoch at 7pm. Times do change slightly to suit change in light levels. There are 'hares' and 'tortoises', fast and slower paced rides!

We also put rides on our facebook - if you can't make it the scheduled rides or fancy some company another time please use our page to arrange.

Event Highlights include Pedal the Park Road Sportive, which we host with Clyde Muirshiel Regional Park,

I am a member of this club
How to join our club
This club has not yet setup online purchasing of club membership subscriptions.