The HSBC UK | National Track Championships returned to the HSBC UK National Cycling Centre in Manchester, home of the Great Britain Cycling Team, from 24-26 January 2020. The dates for 2021 will be announced soon.
With the iconic red, white and blue national jerseys at stake, the racing will be spectacular as Britain's emerging generation of talented riders take on established members of the Great Britain Cycling Team for the honour of being crowned National Champion.
Don't miss Britain's best Olympic and Paralympic heroes do battle with potential stars of the future - with the right to wear the prestigious national champions' jerseys up for grabs.
2020 champions
Sprint
Hamish Turnbull (Slingshot)
Lauren Bate (Team Terminator)
Keirin
Joe Truman (Team Inspired)
Lauren Bell (Black Line)
500m time trial (women)
Lauren Bell (Black Line)
1km time trial (men)
Jonathon Wale (HUUB-Wattbike Test Team)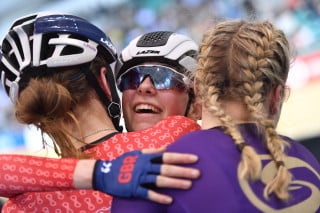 Individual pursuit
John Archibald (HUUB-Wattbike Test Team)
Josie Knight (Team Breeze)
Scratch
Rhys Britton (Team Inspired)
Ella Barnwell (Team Breeze)
Points
Rhys Britton (Team Inspired)
Anna Shackley (Team Breeze)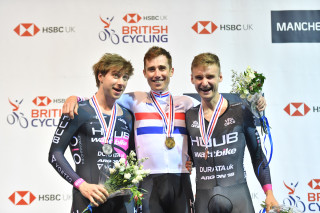 Team pursuit
HUUB Wattbike Test Team (John Archibald, Dan Bigham, Kyle Gordon, Will Perrett and Jonny Wale)
Team Breeze (Ella Barnwell, Anna Docherty, Josie Knight, Jenny Holl and Anna Shackley)
Team sprint
Team Inspired (Jack Carlin, Phil Hindes, Jason Kenny, Ryan Owens and Joe Truman)
Slingshot (Blaine Ridge-Davies and Millie Tanner)