British Cycling can today confirm that Bournemouth will host the 2022 British BMX Championships, along with the dates and venues for next year's National BMX Series.
Olympians – and defending champions – Beth Shriever and Kye Whyte will be eyeing up another weekend to remember over two days of competition at the Bournemouth BMX Track (27-28 August) for the British BMX Championships, following resounding victories at Leicester's Huncote Hornets track this summer.
Shriever, who sealed an incredible Olympic, world and British title treble with victory at the 2021 championships, said:
"The Brits have always been a highlight of my racing calendar. Coming back home to race and see everyone this summer was incredible, and I'm looking forward to more of the same next August."
Bournemouth BMX Club chairman, Michael Whittaker, added:
"We're so pleased to have been asked to host the jewel in the BMX race calendar's crown. We're looking forward to marking our 40th anniversary, and there's plenty to celebrate both with the local community and the wider BMX community. For us it's all about supporting more people to ride bikes more often, whether that's just for fun, as a way of moving around or adrenalin-pumping racing.
"We look forward to welcoming British Cycling and the British BMX Championships to Bournemouth, Christchurch and Poole next summer and to celebrating 40 years of BMX."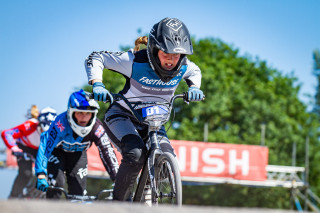 British Cycling's Cycling Delivery Manager for the South, Ruth Miller, continued:
"It's fantastic to be hosting this event in the region. Bournemouth is an excellent inclusive club who I have no doubt will deliver an inspirational showcase event that will also be a lot of fun. We look forward to supporting them in the coming months and continuing their development as a real hub for their local community to ride bikes and have fun, while also ensuring talented riders have the support to be the best they can be."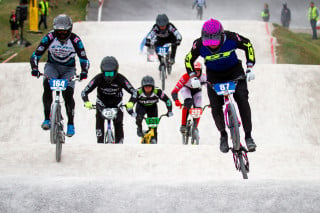 Kicking off in Manchester in March for rounds one and two, the National BMX Series will then head south to Cyclopark in Gravesend for rounds three and four, with Cumbernauld Centurions returning as hosts once again after a successful event in 2021 for rounds five and six. Peckham makes a welcome return to the schedule for rounds seven and eight, with the series to be concluded with rounds nine and 10 in Birmingham.
Quillan Isidore and Emily Hutt will be hoping to hold on to the national series titles they collected this summer.
2022 British BMX Championships
27 – 28 August: Bournemouth BMX Track
National BMX Series
Rounds 1 and 2: 12 – 13 March, National Cycling Centre, Manchester
Rounds 3 and 4: 9 – 10 April, Cyclopark
Rounds 5 and 6: 21 – 22 May, Cumbernauld Centurions
Rounds 7 and 8: 18 – 19 June, Peckham BMX
Rounds 9 and 10: 13 – 14 August, Birmingham