The penultimate rounds of the 2015 British BMX Series take place on Saturday 19 - Sunday 20 June at Burgess Park, London.
The home of Peckham BMX Club will host rounds seven and eight as the race for overall honours nears its climax.
So far, the series has visited Manchester's National Cycling Centre, Kent's Cyclopark and the newly-built track in Cumbernauld.
Elite men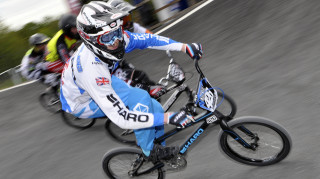 Three main contenders have emerged for the series title in the elite men's category - Ryan Stack, Paddy Sharrock and Jacob Roberts.
The trio missed out on victories in Scotland as Curtis Manaton returned to national competition with a double victory.
Stack, 19, not only held on to his lead but extended it as Paddy Sharrock passed Jacob Roberts into second place.
Stack now has 490 points, a 34-point advantage over Sharrock on 456 points who in turn is just six points clear of Roberts on 448 points.
At the time of writing neither Sharrock no Roberts are listed to start, which could allow Stack to build his lead.
Notably, local rider Quillan Isidore is set to start at is home club and the Great Britani Cycling Team rider will be a major favourite on familiar territory.
Championship women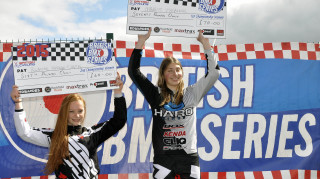 Burgess Park will be the perfect location as two of Peckham BMX Club's riders battle for the top spot on their home track.
Blaine Ridge-Davis and Katurah Davidson complete a one-two for the London club. Sixteen-year-old Davis sits on 562 points, an advantage of 16 points over Davidson.
Neither added to their win tally in Scotland as Charlotte Green and Abbie Taylor were victorious on Saturday and Sunday respectively – both will be present for rounds seven and eight.
Third-place Lauren Stack is not out of overall contention on 502 points and is set to start.
The venue
Burgess Park, one of London's largest parks at 56 hectares, has reached its next stage of transformation with the launch of the Burgess Park BMX Track in 2013.
One of the largest BMX tracks in the UK at 350 metres with a trio of three-metre high berms, its 70-metre pro straight is one of the most challenging in the country.
Coverage
A report from the weekend's racing with results and an image gallery will appear on the British Cycling website.