This week, up and coming athletes will be receiving communication from Scottish SportsAid informing them that they will be receiving cash funding to support their progression.
Scottish Sports Aid is a charity which enriches the lives of talented young athletes by recognising and nurturing their abilities through and beyond sport. Ambitious cyclists from across Scotland have been benefitting from the funding for many years, with Sir Chris Hoy a notable alumnus. Athletes are nominated to SportsAid by Scottish Cycling and awards range from between £500 and £1000. In 2021 an incredible £12,800 will be awarded to 21 hardworking and dedicated young athletes.
Commenting on the new round of funding, Chief Executive of Sports Aid Roddy Mackenzie said, "It has been a difficult 12 months for Scotland's talented young cyclists and hopefully an award from SportsAid Scotland opens up new horizons for them as they emerge from lockdown. What the cyclists have gone through will make them even stronger for the challenges to come in 2021."
SportsAid funding can be used to pay for race entries, equipment costs and travel expenses, enabling riders to focus on the task at hand, developing their talent.
Morven Yeoman from Strathaven recently recieved funding said, "I am really grateful to be in this position to accept Scottish SportsAid funding. This year I am stepping up to Junior so I will hopefully be doing a lot more races abroad and this money will help with travel costs".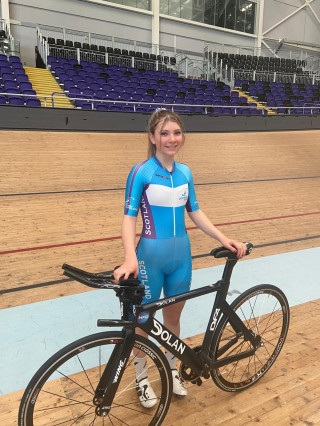 On recieving funding, Daniel Kain from Aberdeenshire said, "I'm really happy to be receiving the Sports Aid money. I'm hoping to buy a power meter for my track bike. The money will be very beneficial to me and helping me improve towards my goals. Thank you!"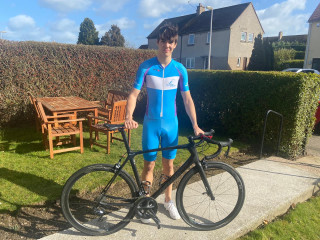 David Somerville, Head of Performance and Coaching at Scottish Cycling said, "Over the years, our relationship with Scottish Sports Aid has benefitted many outstanding athletes across the cycling disciplines. This support has enabled them to improve by covering travel expenses, equipment costs and more. It is particularly encouraging to see athletes from disciplines across cycling included in this years funding for BMX, MTB DH, as well as Track, Road and MTB XC. We would like to thank all the funding organisations who feed into Scottish Sports Aid".