With the 2023 Cycling World Championships a matter of months away, the Scottish Cycling Club Development team are working hard to ensure that our network of affiliated clubs are best placed to capitalise on the surge in interest and excitement around the sport.
Accelerate & Activate sees Scottish Cycling work partnership with clubs to recruit, manage and deploy a paid role, working part time with a focus on the development of their club. Each role will have a number of varying headline outcomes that they will work towards and all link into the organisational strategic priorities on areas such as membership growth, grassroots events and the development of programmes for under-represented groups. 
We currently have 6 clubs on the Accelerate & Activate programme: Deeside Thistle Cycling Club, Falkirk Junior Bike Club, Royal Albert Cycling Club (Clydesdale Colts), West Lothian Clarion Cycling Club, Galloway Hillbillies Cycling Club and Edinburgh Road Club, all of which are at various stages of progression.
Recently, some of these clubs have undergone a staffing change, so we are delighted to introduce our newest Club Development Officers.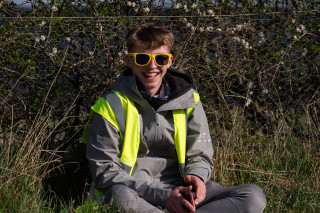 Firstly, Hubert Przychodzen who is the Club Development Officer for Falkirk Junior Bike Club:
"I'm Hubert Przychodzen I'm 16 years of age and I'm Falkirk Junior Bike Clubs CDO. A bit about me I didn't really do much before cycling, played a bit of football here and there but other than that pretty relaxing life. I started Cycling at 14 in October 2020 and since then I became the youngest level 2 coach in the country I was also shortlisted at Scottish Cycling Community Coach of the year. I'm also in the Young people panel. I regularly attend events and help out anywhere possible. I've recently secured this role as CDO as I believe it was the next step for me within the cycling community. My new hopes for the role are to tackle this huge challenge on getting female riders into cycling and try our sport and bring that joy to their life. I want to present the joys of cycling to many others who haven't tried it yet and help them overcome the barriers they may have. I hope to make a change for the better."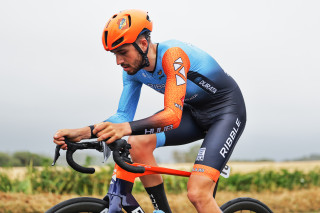 Next up is Stuart Balfour, who has been working as the Club Development Officer for West Lothian Clarion but has also taken on the same role with Edinburgh Road Club.
"I grew up in a small village in the Scottish Borders called Heriot where I first took up cycling and began racing at the age of 8. I started off racing the weekly club time trials at Peebles CC before branching out into more races across all disciplines. Although I grew up doing all disciplines, I always wanted to be a road rider. From there my main focus in life has always revolved around cycling. At 18 I moved to France to chase the dream of becoming a pro cyclist. After some hard years graft I managed to step up to the professional ranks racing some of the top riders in the sport and competing for my GB multiple times in races such as the U23 World Championships.

After many years racing the bike, this year I have decided to hang up the race wheels and turn to the development side of the sport here in Scotland. I'm looking forward to getting more involved with the club I grew up in and helping the next generation get as much enjoyment and life experiences as I have through cycling."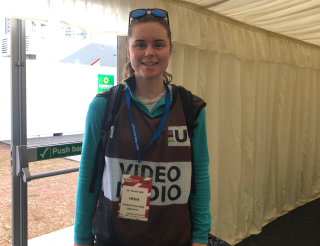 Finally, we have Lucy Grant, who is the newly appointed Club Development Officer for the Galloway Hillbillies Cycling Club.

"I was very fortunate to grow up in Peebles where cycling is at the heart of the community, and so cycling is something I have done my whole life. I started out riding and racing cross country mountain biking, and most recently I been doing track cycling. I want to give back to the community that has given me so much, by helping as many people as possible get to experience cycling and all of the benefits that come with it. I am really excited to be working with the Hillbillies. The club members are all very passionate and have a lot of drive to develop the club. I can't wait to help and watch the club grow in the future".

Scottish Cycling is delighted to have the support of these staff members out in the community and is looking forward to seeing the development they can bring to their clubs, especially as we approach a hugely exciting period for everyone in the cycling community in Scotland.