We spoke with 20-year-old event organiser and founder of Yomp Bonk Crew, James Hawkins, about how he is helping the British road racing scene to flourish once again after a challenging couple of years.
Hawkins, from Sheffield, set up Yomp Bonk Crew with some cycling peers during the pandemic. It started as a "daft" group chat name where he organised rides with his friends and has grown to the group now putting on local races for other riders.
"There wasn't much racing in the Peak District and it's one of the best places to ride in the country, so that's where the motivation came from," Hawkins said.
"In 2021, once lockdown restrictions eased, we were allowed to go out as a club, and we wanted to put on some bike racing. Our local cycle circuit is Forge Valley, so we started to make some phone calls and a couple months later, we had a crit series that went really well, and it's just grown from there.
"We're all keen bike racers so we get it, and we know what needs to be done.
"We look at events as riders and think about what we would want out of it if we were riding it."
Since then, the group has gone from strength to strength to organise some brilliant races in and around the Peak District, including the popular Peaks 2 Day, Nick's Big Race, and for the first time the Bradfield Bash, which is taking place this weekend as well as their regular Yomp Bonk Crew criteriums. The group even branched out into hosting cyclo-cross races for the Yorkshire Cyclo-cross Association, with the Yorkshire region playing a major part in collaborating with Yomp Bonk Crew to ensure their races went ahead.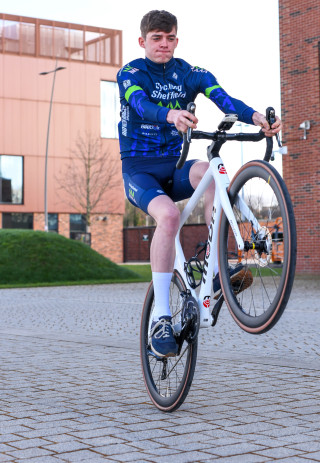 In only its second year running, last month's Peaks 2 Day saw a very high calibre of cyclists competing, including Great Britain Cycling Team riders Katie Archibald and Josie Knight.
Hawkins, who rides for elite development team Cycling Sheffield, said: "When I saw Katie Archibald was entered, I thought that was really cool! To have a multiple world and Olympic medallist on the start line was quite amazing and added to the calibre of the field. There were big hitters in both races and that really helps to make the event."
As the new kids on the block, Hawkins and his Yomp Bonk Crew are hoping that their success will encourage more people to put on events too.
"I was still 18 when we put on the Peaks 2 Day last year," Hawkins said.
"I'm not the only one organising, but we are all quite young compared to your average organiser. I just hope other people look at it and think that they can put on bike races too. There's so much being said about the UK racing scene at the minute and at the end of the day, more organisers coming through would help massively.
"We're trying to set an example because years ago when it was more club based, there were loads of races on, but now it's more team based and there are less race organisers, and we need more people to put them on. I'd like to help inspire and lead by example to help other people get involved in organising bike races.
"It's about getting stuck in and attacking it headfirst. Talk to your cycle sport developer from British Cycling."
"Just ring them up and they can help you put an event on. They will guide you through the process and Matt, our cycle developer, is really supportive of us. Every region has one and they are there to help."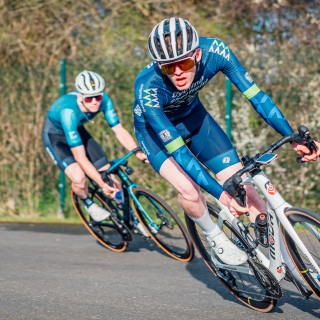 And now Yomp Bonk Crew have joined up with the Women's Race North League, where women across the North East, North West and Yorkshire can compete in Regional A and B races. Their partnerships starts this weekend as they host the league's second round with the Bradfield Bash.
Hawkins added: "To have something like the Bradfield Bash and the Women's Race North League will help new organisers a lot, and the Women's Race North League is a really good initiative that we need more of.
"That collectiveness and bringing people together to put on the races really helps. We've been really lucky that since day one, people I know from riding my bike have been so supportive and we wouldn't be able to do it without them. Entering a league encourages people to enter more races and so I hope we see more like the Women's Race North League."
If you would like to get involved in organising a race in your area, contact your cycle sport developer here or find out more about becoming an event organiser here.