Hey everyone, Emma here! I'm thrilled to kick off my Track Champions League Performance Diaries - a four-part series documenting my journey through the 2023 UCI Track Champions League. It's going to be an incredible ride!
Mallorca: back to competing and the fun of the TCL
Last weekend in Mallorca was a great start to the series. It's been a while since I've raced, and diving back into it after the excitement of the world championships in Glasgow was quite something. I'll be honest - it was a bit of a shock to the system! - but after some time off and a hefty training block, returning to competitive racing was great. It was also amazing to see familiar faces from all around the world, and of course, with so many fellow Brits there, it made it even more special. Mallorca itself was a treat - great weather, delicious food and (most importantly!) fantastic coffee.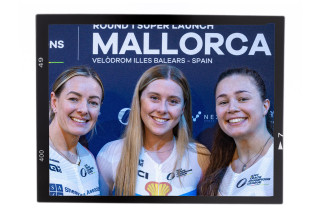 Reflecting on Worlds
The preparation for this year's TCL was different. As the reigning world champion, there were more media commitments, but I genuinely enjoyed every bit of it! With the ultimate goal in the next nine months to work towards the Paris 2024 Olympic Games, the TCL is a crucial stepping stone. It's a great opportunity to learn and try things with five race nights in a short span against the some of the best in the world. Mallorca allowed me to identify areas where I needed to improve, and the debrief sessions with my coach, Scott Pollock, were invaluable.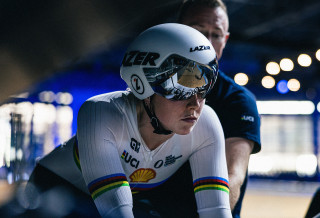 Preparation
When it comes to performance, looking after your body and your bike plays a crucial role. Whether it's the week leading up to a race, race day itself, or the post-competition recovery, fuelling my body with the right stuff is paramount. I have managed to find a nice routine that includes protein supplements, vitamins and gels from Healthspan Elite, and the right balance of macros. Fuelling efficiently helps maintain stability and prepares me for each training session and race. Every athlete has their own favourite thing to eat on race day, some stranger than others (me, I love cereal!). You want foods with lots of sugar and carbs that's easy to eat in and around track centre.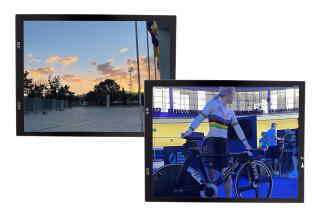 Maintaining your bike is also essential. The TCL is different to any other event in that we don't have any mechanics, so all my bike maintenance I have to do myself. From changing wheels to putting on chainrings, I'm on my own! It's about taking responsibility for my bike and ensuring that everything runs smoothly. This year, the Great Britain Cycling Team have been working with Shell, inputting into the production of their new chain lubricant and that has been a game-changer at the world championships and the TCL.
Using a good chain lubricant enhances the efficiency of the chain. In every pedal stroke, I'm looking to generate as much power as possible, and the new lubricant makes every push feel incredibly smooth and powerful. At worlds I remember feeling like it was riding on clouds, and it's fantastic to have such an efficient product on hand. When racing is all about maximising every aspect of your performance, having the right equipment and lubricants can make all the difference.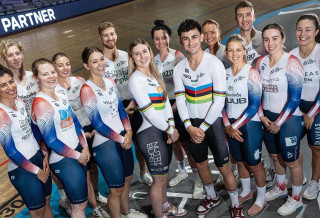 Looking ahead to Berlin
This week I'm heading to Berlin for Round 2 of the TCL. My main goal is to maintain the same approach – enjoy the experience and focus on learning. It's a chance to try new things and absorb all the knowledge the TCL events offer. It's a great opportunity to put into practice things that me and my coach have chatted about, like using the track more effectively and working on race tactics.
Most importantly, I want to enjoy being in the rainbow jersey and savour the moment! There's added pressure on you, wearing the stripes, but I'm still just Emma, that's the most important thing. You only get to wear them for one year and it's something I want to fully enjoy and appreciate. Berlin, here I come!