British Cycling's Board has this week approved amended Technical Regulations for the sport.
These updated technical regulations have been produced for the benefit of those already operating within the sport, and those new to cycle sport, with the objective of making them as clear, concise, understandable and as consistent as possible.
After a consultancy process which has involved Scottish Cycling, Welsh Cycling, discipline commissions, commissaires and referees, members, team managers and event organisers, the updated technical regulations will be published in January.
British Cycling's Head of Legal, Jo Seed, explains:
"This has been an extensive process, which we are delighted to be close to finalising. We assess our technical regulations every year, but this year it was decided that a more comprehensive process was needed in order to ensure that the general regulations truly apply to all, and that the discipline-specific regulations are consistent and easily digestible.
"We have worked very closely with Scottish Cycling and Welsh Cycling to bring consistency across the technical regulations for all home nations, and to make sure that the technical regulations are in line with what our sport requires.
"This is by no means a wholesale change. Indeed, fundamentally, very few regulations have altered in their operation in practice. Further changes are in the pipeline for 2021 once invaluable input from the various commissions that have been newly appointed throughout this year has been obtained."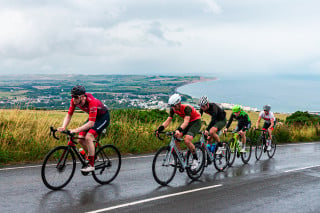 In addition to the technical regulations – which will be published in the 2020 British Cycling Handbook – lists of a number of requirements for the staging of events will also be compiled, and will be available to access via the British Cycling website.
While the technical regulations will be published in January, any changes to regulations will come into effect on March 1. Therefore, the current 2019/20 cyclo-cross season will be governed by the current technical regulations.
Further detailed communications will be circulated to all relevant stakeholders in January 2020.