Many Welsh riders attended various events around the UK at the weekend. Here are some of the results from a busy weekend of racing.
23/04/12

National MTB XC Series Rd 1

2nd Dylan Kerfoot-Robson - Youth Male
3rd Ffion James - Youth Female
3rd Jess Roberts - Juvinille Female
Womens Cheshire Classic Road Race
5th Lowri Bunn - Abergavenny RC

Picture of the weekend

Lowri Bunn (2nd from right) sprints to earn herself 5th place at the Cheshire Classic

---
10/04/12

Various Results
Matt Cross 4th at Portsmouth
Owen James top 10 at Portsmouth in the E123 circuit race.
Zac May winning the North West open 2-up 10 with 21.18
Sophie Williams 1st Portsmouth Youth Omnium
Emily Tillett 3rd Portsmouth Youth Omnium
James Tillett 1st Portsmouth Youth Omnium
Sam Tillett 3rd Portsmouth Youth Omnium
Ellie Shaw, 2nd U12 girl Portsmouth Youth Omnium

Tim Ryan won the scratch race at the Herne Hill London on good Friday meeting
Ieuan WILLIAMS CC Cardiff won the Sid Stevens 500m Handicap at Herne Hill Good Friday meet
Lewis OLIVA Bristol Cycling Development Squad won the Neovite Super Keirin at Good Friday
Rob Partridge of Endura 9th overall in the Premiere Tour Doon Hame

Castle Combe Results
3rd Cat
2. Mathew Cross, M&D Kinetica
3. Owen Thomas, M&D Kinetica
10. Scott Davies, M&D Kinetica
Under 16 Girls
2. Manon Lloyd, Towy Riders
3. Jessica Roberts, Towy Riders
Under 14 Girls
1. Jessica Roberts, Towy Riders
2. Megan Chard, Newport Velo
3. Elizabeth Bennett, Cardiff JIF
Under 14 Boys
1. Peter Kibble, Cycology Bikes
3. Rhys Britton, Cardiff JIF
Under 12 Girls
1. Megan James, Abergavenny RC
2. Pfieffer Georgi, Giant CC
Under 12 Boys
1. Joe Beckingsale, Abergavenny RC
2. Owain Roberts, Towy Riders
3. Joe Rees, Maindy Flyers
Under 10 Boys
2. Joe Nethell, Maindy Flyers
3. Ryan Philips, Maindy Flyers
First Girl: 1. Isabelle Bennett, Cardiff JIF
Under 8 Boys
1. Josh Tarling, West Wales CRT
2. Daniel Wylie-Morris, Abergavenny RC
3. Garan Jones, Towy Riders
Under 8 Girls
1. Heledd Hunt, Towy Riders
2. Awen Roberts, Towy Riders
3. Zoe Backstedt, Maindy Flyers
Picture of the weekend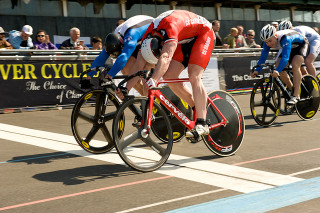 Ieuan Williams CC Cardiff at Herne Hill Good Friday
Picture of the weekend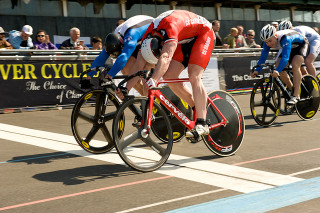 Ieuan Williams CC Cardiff at Herne Hill Good Friday