Official sports nutrition supplier, SiS work directly with Great Britain Cycling Team athletes in order to create bespoke nutritional strategies to fuel them ahead of key competitions throughout the next four-year cycle and, ultimately, towards the Tokyo 2020 Olympics and Paralympics.
One of those riders, double Olympic champion Philip Hindes, said: "Nutrition is vital in cycling - you can't perform if you don't look after how you fuel and recover for each session. SiS will be integral to helping us achieve success and maintaining our edge on the world stage."
British Cycling's chief operating officer, Jamie Obank, said: "SiS are known as experts in their field, and to have them on board is excellent news for all involved with British Cycling.
"This new link-up will benefit the Great Britain Cycling Team – giving our elite riders the opportunity to work alongside SiS to tailor their own nutritional strategies – and also British Cycling members, who will receive exclusive benefits themselves."
Since being established in 1992, SiS have supplied endurance nutrition products to countless Olympic, Paralympic and world champions, working alongside some of the most successful sporting organisations to fuel success.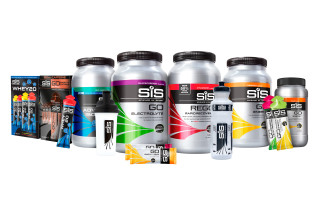 SiS chief executive Stephen Moon said: "Science underpins everything we do and we're really proud to be fuelling British Cycling with our industry-leading products in the lead up to Tokyo 2020.
"We have a huge responsibility and opportunity as the official sports nutrition supplier to British Cycling to continue our innovation lead in the market and fuel the Great Britain Cycling Team to even more Olympic and Paralympic success."
Sir Chris Hoy, Britain's joint most successful Olympian and an elite consultant for SiS, added: "As a professional athlete you need to trust every element of your training, including your sports nutrition, and SiS are experts in banned substance testing through its world-leading informed sport programme.
"Quality is key, and the ethos to strive for best in class between both British Cycling and SiS makes for a great partnership at the start of this Olympic cycle."
The sports nutrition pioneers are offering British Cycling members an exclusive 30% off their extensive range of energy, hydration and recovery products. Simply login into the member dashboard to access your discount code.