Meet Haydn Jones
Haydn coaches at Go Ride Club Wrexham Roads Club in North Wales, where there is provision for all ages and abilities across a number of disciplines. Haydn has shown a real passion and commitment to developing his own coaching skills and experience in order to maximise the natural landscapes and facilities available within the local area. Haydn recently completed his Level 2 MTB award and has put his skills into to practice by running a block of MTB coaching sessions, giving the children he coaches a chance to try out some new techniques and overcome new challenges, before providing them with an opportunity to show off their skills with Wrexham RC hosting a round of the Go Race MTB series in July.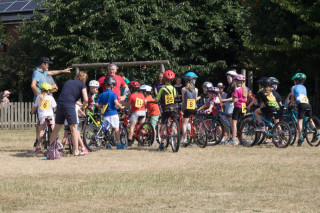 Haydn has been nominated this month not only because of his commitment to Wrexham RC but also his continued commitment to rider development across North Wales and beyond.
Haydn's enthusiasm and dedication to rider development has led him to support North Wales Go Ride Coach, Tim Matthews with a number of projects. Haydn and Wrexham RC have worked closely alongside Tim to engage with the local schools, delivering sessions and promoting what the club has to offer to increase the number of riders. Haydn has worked tirelessly to help coach riders in both the North Wales Go Race circuit and MTB racing, supporting Tim to provide riders with opportunities to develop. Haydn had demonstrated a commitment to his own development through his involvement with supporting the Mid Wales CCT sessions for his own CPD, and his place on the Performance Coach Development programme.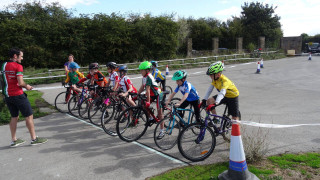 Laura Twohig, Welsh Cyclings Club Development Officer from North Wales added 'Haydn is a brilliant role model to the young people of north Wales. He offers a range of opportunties to youngsters from across North Wales. Thank you for all your efforts and support in making cycling accessable here in North Wales, Diolch Haydn.'
Thank you to Haydn and Wrexham RC for all their hard work and commitment to developing young riders.
Welsh Cycling would like to thank Haydn for becoming our Coach of the Month, Haydn will automatically be entered for 'Coach of the Year' Award at the Welsh Cycling Annual Awards 2019 later this year.
To find out more about Wrexham Road Club and how you can become part of the Club, visit their Website: