From Commissaires in Conwy to Welfare Officers in Wenvoe, volunteers are making the difference to cycling in Wales.
There are many ways to get involved as a cycling volunteer in Wales, and reap the rewards of giving back to our sport. So this Volunteers' Week, we've made it easy for you to sign up, turn up and become one of the cogs that keep our wheels turning!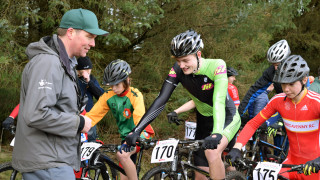 Become a Commissaire
Commissaires are trained volunteers who act as event officials who ensure fair and safe competition at all competitive cycling events. You do need some knowledge of cycling, but more importantly need to be super organised, take responsibility during competitions and have excellent communication skills. In return you get free British Cycling Bronze membership, free commissaire uniform and support from the officials education team. If you like the sound of that, we have two courses coming up this summer in Wales!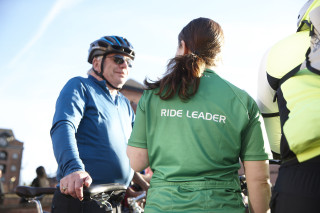 Let's Ride together in Wales
Earlier this year, British Cycling marked the beginning of its exciting new partnership with HSBC UK by launching its brand new website, making it easier than ever for people to get cycling. We need you to help us help more people in Wales to take to two wheels this summer. British Cycling are providing free training to become a Ride Leader or Breeze Champion in Wales, so you can lead rides in your local community.

Join our coaching community
Maybe you want to be in the thick of the action, sharing your cycling knowledge with riders helping them to progress on their cycling journey. Welsh Cycling offers a number of British Cycling coaching courses each year, whether you are new to coaching, or want to specialise in an area close to your heart.

Welsh Cycling Volunteer Network
Still unsure what you want to get involved with, just waiting for that opportunity to land in your lap? Then sign up to our Welsh Cycling Volunteer Network to receive regular updates on events and clubs that need your help.

Already a volunteer?
If you already dedicate your life to cycling, and couldn't possibly fit any more in, then tell us about it! Share your photos, videos or messages of motivation to other volunteers across social media using #BehindEveryRace Your story could inspire one, two or 100 people to give a little back to cycling!

Join the Twitter Party!
If you can't hold an event during the week you can celebrate on social media by joining the Volunteers' Week Twitter parties on Thursday 1 June, 12.30–13.30 and Monday 5 June, 14.30–15.30.
During this time organisations across the country will be tweeting to say thank you to their volunteers using #volunteersweek.