| |
---
Team USN return from the Sir Chris Hoy Velodrome firmly on the road to Glasgow 2014, experiencing elite competition at the Commonwealth Venue for the first time.
Team USN rider, Elinor Barker successfully made the step up to represent national team, Great Britain, rider alongside Olympic team pursuit champions Laura Trott and Dani King to take Gold in the Women's Team Pursuit. The last-minute call up to the squad didn't phase Barker, as she became part of the trio to take the win against Australia.
Elinor Barker helps Great Britain win gold in the Team Pursuit
Team USN Head Coach Darren Tudor was impressed by her performance, "This was a massive opportunity for Elinor, and her experience will no doubt be a benefit to Team USN on her return to Newport. She wasn't just the third rider in the team, she really contributed to the ride; her lap and a half turn was fantastic. There will be a lot more to come from Elinor, Amy Roberts and Ciara Horne as the team develops."
Jon Mould, bronze medallist in Cali, went to Glasgow to develop his racing skills. He qualified comfortably for the Scratch race on Friday, but missed a sprint opportunity in the finals to finish in 10th place. He returned to the track for an early start Saturday to post a time of 4:42.263 in the Individual Pursuit, an event not favoured by the Welshman.
"The whole point of Team USN is for Welsh riders to gain more race experience at an elite level, and that's what Jon got this weekend. He was racing against World champions, an experience he wouldn't have had before. We were disappointed with the result in the Scratch race, but that is something we can look back at on the video and work on in Newport."
Lewis Oliva had a day of mixed results in Men's Keirin. He took his first heat to a photo finish with French rider Quentin Lafargue, just missing out on first place. In the repechage, Lewis came back fighting and comfortably took the win. However, in the Keirin Second Round, Oliva collided with Dmitrev and crashed out. Oliva was stretchered off the track to warm applause of the home crowd.
Oliva received treatment from the medical team at the velodrome, where he had skin abrasions; a small cut to the head and suffered mild concussion. He also damaged his thumb and is receiving treatment back in Manchester.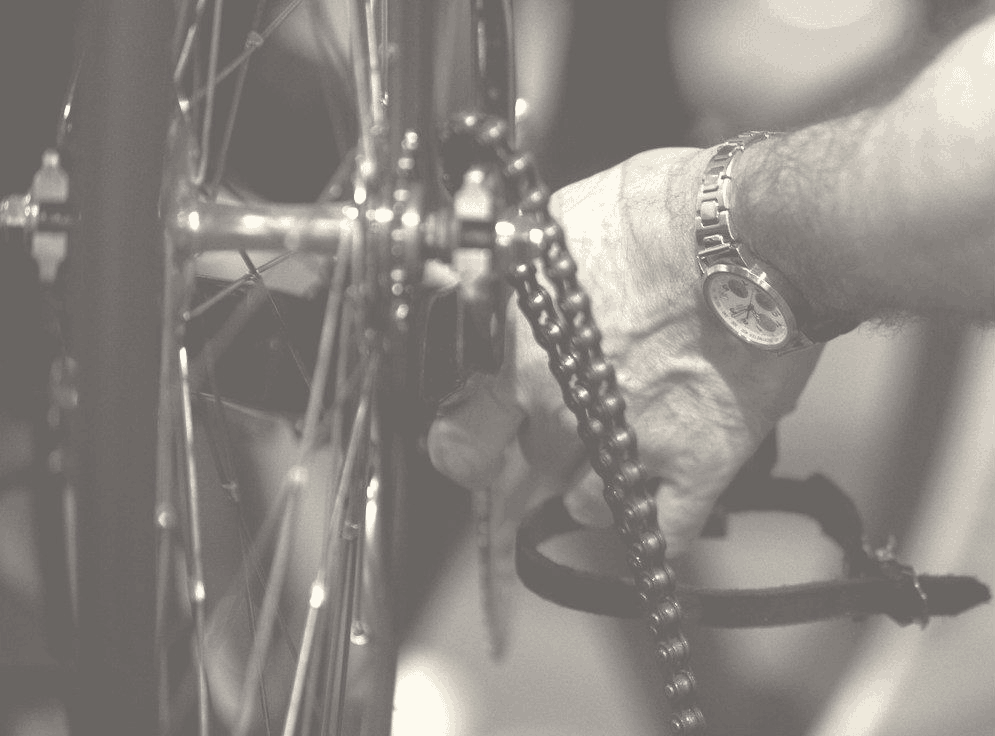 Lewis Oliva prepares for the Men's Keirin on Saturday
Oliva was subsequently withdrawn from the Men's Sprint on Sunday. "I am massively disappointed I couldn't compete in the Sprint on Sunday. Getting through to the Keirin Semi Finals was an achievement, but was unfortunate to crash out on Saturday evening. Racing in the Sir Chris Hoy Velodrome was a great experience, and a great opportunity to be part of Team USN. I am looking forward to returning to the Track World Cup for the Keirin and Sprint events in January."
Darren Tudor is now set to take Team USN to Mexico in the New Year, "Glasgow was a fantastic event, and a great opportunity for Welsh riders to compete at the Commonwealth venue ahead of the games in 2014. Lewis rode well in the Keirin, and I look forward to seeing him compete in the Sprint events in Mexico. The Team have taken a lot from their experience in Glasgow, and will use this to develop and improve their performances in preparation for Glasgow 2014."