5th November at Newport Velodrome
On the 5th of November Newport Velodrome played host to it's own fireworks display in the form of the Welsh Youth Track Championships. Youth AB & C riders from all over Wales battled it out in an omnium formatted event to decide who would pull on the Champions jerseys for 2011.
The event also welcomed the Paralympic cyclists for the first time as part of the Championship programme. Their determination is an inspiration to all young cyclists and it was great to see the crowd and riders get behind them

Welsh Track Championships 2011 - Images by Ian Cook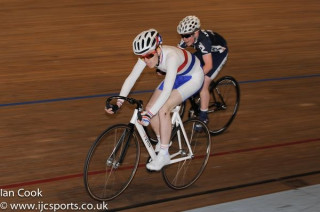 Tomos Owens of Brooks Cycles and winner of the Youth C Boys was pushed all the way by Cardiff JIF riders Rhys Britton. Owens needed to win the last race of the day to claim the title.

Jessica Roberts dominated the Youth C girls event. The National Champion demonstrated her class with a great display of speed and power.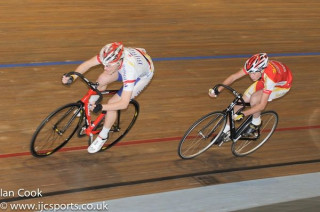 Relative newcomer to the track Joe Holt of Bynea wasted no time in the Youth B boys events. Holt was riding in a determined fashion and set about winning every event. Holt will certainly be a rider to watch in the future.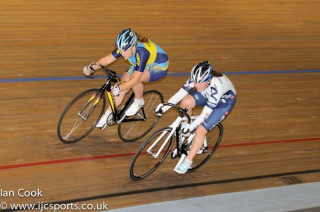 Emily Haycox retained her Youth B Girls title but it she was in a day long battle with Lichfields Emily Capewell. Haycox was suffering with illness but she did not let this stop her from defending her title.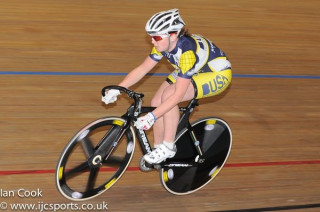 Ellie Coster of Bush Healthcare was unchallenged on her way to the Youth A Girls title.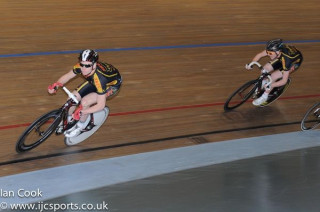 The Youth A Boys racing action was fast and exciting and the winner was decided in dramatic fashion in the final event of the day. A crash in the final race took 6 riders down including Matt Cross who was currently in the lead of the competition. Cross was quickly back on his bike but the race was stopped and Cross declaired the champion. Cross of Towy Racing was pushed all of the way by team mate Owen James and Cardiff JIF rider Zach May.
Welsh Youth Championship results here>>>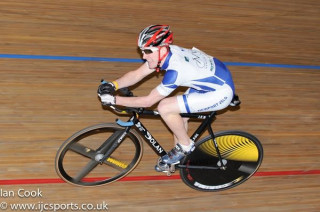 Paralympic cyclist James Brookman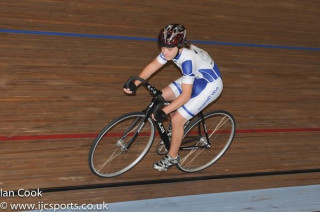 Paralympic cyclist Connor Brok during the 4km pursuit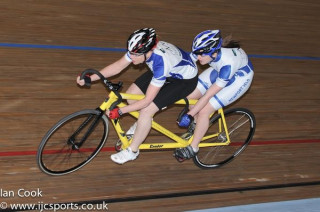 Tandem pairing BVI Angharad Griffiths / Kirsty Harries (Pilot) during the 4km pursuit.