Team Sky's Elia Viviani may have won the stage but North Wales Children beat the Italian to the finish during the TOB Go Ride Races earlier in the day.
During the Finish Line opportunities, Wrexham Sports Development and Welsh Cycling held a Go Ride Racing event on the technical finishing section of Stage 1 of the TOB. This brought riders from 5 of the Local Authorities across North Wales. Races covered Key stage 2, 3 & 4 for both Boys and Girls.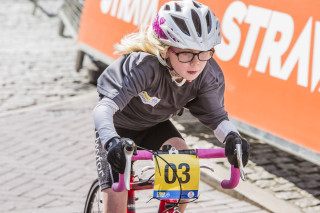 The riders started off with a Prologue and then the fastest riders went into their relevant Finals. TOB spectators got so see our Riders of the future battling it out for the chance to stand on the top step of the podium to receive their medals.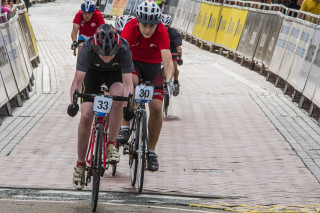 Results
KS2 Girls
1. Megan Blackburn Gwynedd
2. Erin Woodhall Wrexham
3. Katie Hall Wrexham
KS2 Boys
1. Ioan Oldfield Wrexham
2. John Atkinson Wrexham
3. Evan Burgess Conwy
KS3 Girls
1. Ella Oldfield Wrexham
2. Elen Edwards Denbighshire
3. Alys Jones Gwynedd
KS3 Boys
1. Alexander Smith Wrexham
2. Sven Grube Denbighshire
3. Tim Freeman Gwynedd
KS4 Girls
1. Elain Davies Gwynedd
2. Katie Hesden Gwynedd
3. Emily Larwood Wrexham
KS4 Boys
1. Simon Price Flintshire
2. Luke Bowen Conwy
3. Osian Griffiths Gwynedd