An Epic New Mountain Bike Event for Wales – Wales360
Wales360 is Wales' newest and most ambitious cross country mountain bike event taking place for the first time on 22 – 27 July 2019. Brought to you by SweetSpot Group, organisers of events such as the OVO Energy Tour of Britain, Wales360 will challenge riders and reward them with a truly unique mountain biking adventure.
Wales trails and terrain among the UK's bests
Wales360 may be a brand new event for 2019, but Wales is already firmly established as a world class mountain biking destination, with its trails and natural riding terrain regularly named among the UK's best. It's a first of its kind in Britain and excitedly is being compared to the legendary Cape Epic, Wales360 will be another addition on the must-do list of off-road challenges based around the world.
So what is Wales360?
Wales360 is a six-day XC mountain bike ride; it's a genuine point-to-point that traces a challenging 550-kilometre route, including almost 13,000 metres of ascent through Mid and North Wales. After each wonderful day in the saddle riders will enjoy the social surroundings of the Wales360 camp, chatting with like-minded participants and reliving the days ride while enjoying Welsh hospitality, food, drink and entertainment.
Ride across awesome Countryside and beautiful Wales
Wales360 will take place between Monday 22 and Saturday 27 July 2019, starting and finishing at Aberystwyth University, Ceredigion. Riders will pass through Gwynedd (including Snowdonia National Park), Denbighshire, Conwy, and Powys.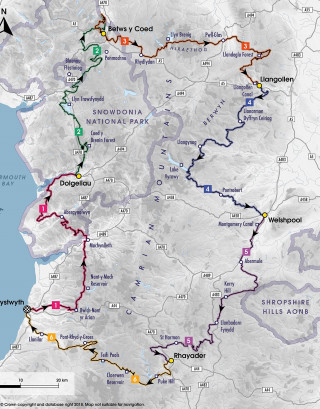 Hugh Roberts, Executive Chairman of SweetSpot Group
"We are delighted to be bringing Wales360 to the hills, forests and countryside of Wales in 2019. A challenge for the 500 participants, we'll see them cycling over 90 kilometres a day for six days, supporting each other in teams of two. Wales360 will be a real celebration of off-road cycling and all that Wales has to offer,"
Push yourself to the limit...and then some more!
Wales360 will appeal to experienced mountain bikers with an interest in XC riding and endurance events but will also appeal to those with only a moderate amount of experience on a mountain bike but who enjoy pushing themselves to their limits.
Chief Executive of Welsh Cycling, Anne Adams-King
"We are absolutely delighted to be working closer and closer with SweetSpot Group in bringing outstanding events to Wales. Our Welsh Mountain Bike Cross Country Series is growing each year, which truly highlights the popularity and increase of interest within the discipline. Wales360 is an incredible opportunity to not only further showcase the beauty that Wales has to offer as a world class mountain bike destination, but also inspire others to get involved to try the discipline. We look forward to seeing the event build over the next few months and supporting the riders as they compete in the first of many Wales360s."
Richard Parks
"Wales has some of the best adventure terrain, facilities and mountain biking trails on the planet."
"From the longest to the highest, I've been privileged to experience some of the world's best off road cycling routes. I'm proud to be part of Wales360 and super excited to take part in the inaugural event in 2019. It's going to be awesome!"
Lowri Morgan
"Wales 360 is going to provide an opportunity for mountain bikers and adventure enthusiasts to set themselves a challenge. More and more people are pushing themselves outside their comfort zone to achieve great things and we look forward to seeing our inaugural Wales360 riders reaching the finish line next July."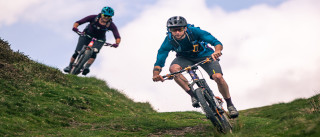 Minister for Culture Tourism and Sport at the Welsh Government, Lord Elis-Thomas
"I'm delighted that the Welsh Government is supporting this event. It promises to be an exciting six days and a great showcase for Wales' magnificent landscapes and the adventures which can be had here. It's also a great event for our Year of Discovery in 2019 as participants will have the opportunity to see more of Wales and our world class trails – as well as discovering what they can achieve during this endurance event next year."
If you want to get into the mix, join Wales360 on facebook @TheWales360!
For more information and online entry please visit www.Wales360.com.