Team Wiggins Dylan Kerfoot-Robson is set to defend his 2016 Welsh Mountain Bike Cross Country title at this weekend's Championships at the Royal Welsh Showground, Builth Wells.
The 2017 Welsh Cycling Mountain Bike Cross Country Championships are hosted by John Lloyd MBE and local cycling club The Bulls on Sunday 18 June. Builth Wells is a firm favourite on the mountain bike cross country calendar, holding both Welsh and British national series events in recent years.
The Contenders
Dylan Kerfoot-Robson makes a return to mountain biking after spending 2017 on the road with Team Wiggins. There will be a strong challenge for the title, with Jacob Phelps, TORQ Performance and Lee Williams racing both British and Welsh MTB Series, picking up series points.
Junior Men will see Joe Beckingsale, Abergavenny RC, battle Jack Nash, Marsh Tracks RT and Craig Rogers, Birkenhead North End CC for the title.
Eluned King, Towy Riders, and Josie Nelson, Lichfield City CC, will be racing for the youth girls' podium, with Katie Hesden, Dreigiau Coed Y Brenin Dragons the solo junior women's competitor.
Local riders Sam Ryland and Iwan Evans, both from host club The Bulls will be looking to pull on the championship jersey in the youth boys contest. There will be competition from Scott Williams, Marsh Tracks RT, who is currently leading the Welsh Mountain Bike Cross Country Series.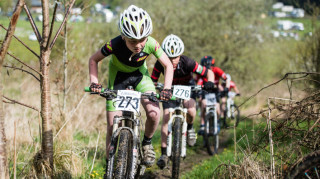 There will be new Masters Champions in both male and female categories, with Samantha Toop, Army Cycling RT, looking to improve on her 2016 silver medal. Roy Davies, Port Sunlight Wheelers CC, will look to defend his 2016 title in Veteran Men, with Tim Davies. CC Abergavenny, moving through to Grand Veteran to challenge Ross Porter, Cwmcarn Paragon for the 2017 title.
The Course
The exciting new 4km course will embrace the mid-Wales landscape in Powys, with tight and twisty single track sections. The terrain and trails will challenge riders to produce a worthy Welsh champion on the day.
There are a number of vantage points producing a good, spectator-friendly course. The new Launch Pad is set to be a favourite for riders and fans alike as they enter the finish arena in style.
With a predicted surge in temperatures going into the summer, we could expect a sizzling race. The area is exposed, so be prepared to keep hydrated but Welsh weather can be unpredictable, although assured the course will hold out in all weather conditions.
The course will be enclosed within the Royal Welsh Showground, and offer a preview to the final round of the HSBC UK National Cross Country Series in August.
Event Information
The elite women's race will begin at 11.50am, whilst the elite men will race at 2.00pm. There will be non-championship races for Under 6s, Under 8s and Under 10s from 10.00am. Youth and Juvenile championship races will start from 11.45am.
The Royal Welsh Showground is at the heart of Wales and offers a number of facilities, including dedicated showers and toilet facilities, free hard standing parking and on site catering throughout the day.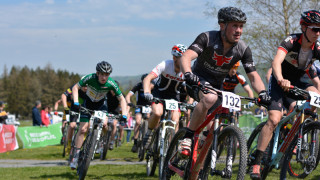 How to follow the race
Follow Welsh Cycling on Twitter for race updates throughout the day, and share your race day photos using #WelshChamps
Results will be published on www.welshcycling.co.uk after each race.
Start List
The Welsh Cycling Mountain Bike Cross Country Championship also incorporates round four of the Welsh Mountain Bike Cross Country Series. The start list depicts those eligible to contest the championship title, as per the Welsh Cycling Championship Regulations.
Welsh Cycling Mountain Bike Cross Country Championships
Under 12 Male
Tomos Allen (Abergavenny RC)
Alfie Davies (Cycle-Tec)
Oscar Davies (CC Abergavenny)
Felix Hodges (Abergavenny RC)
Gerwyn Humphreys (Ystwyth CC)
Luke Williams (Clwb Beicio Mynydd Dyffryn Conwy)
Under 12 Female
Layla Bradbrook (Marsh Tracks RT)
Freya Evans (The Bulls)
Evelyn Higgins-Worrall (Abergavenny RC)
Amelie Osborn (Abergavenny RC)
Megan Thomas (Abergavenny RC)
Juvenile Male
Benjamin Bright (Marsh Tracks RT)
Evan Burgess (Rhyl CC)
Thomas Crapper (Abergavenny RC)
Spencer Davies (CC Abergavenny)
Jack Hastings (Cardiff JIF)
Samuel Holwill (Hafren CC)
Griff Lewis (Ystwyth CC)
George Marshall (Maindy Flyers)
Aled Trott (Abergavenny RC)
Juvenile Female
Holly Bradbrook (Marsh Tracks RT)
Maddie Osborn (Abergavenny RC)
Youth Male
Iwan Evans (The Bulls)
Timothy Freeman (Dreigiau Coed y Brenin Dragons)
William Harding (Marsh Tracks RT)
Huw Higgins-Worrall (Abergavenny RC)
Sam Ryland (The Bulls)
Scott Williams (Marsh Tracks RT)
Youth Female
Eluned King (Towy Riders)
Josie Nelson (Lichfield City CC)
Junior Male
Joseph Beckingsale (Abergavenny RC)
Jack Nash (Marsh Tracks RT)
Craig Rogers (Birkenhead North End CC)
Junior Female
Katie Hesden (Dreigiau Coed y Brenin Dragons)
Senior Male
Dan Evans (Team Elite)
Stephen Hodge (Plymouth Corinthian CC)
Dylan Kerfoot-Robson (Team Wiggins)
Jacob Phelps (TORQ Performance)
Lee Williams
Masters Male
Rob Dyde (Pembrokeshire Velo)
Iain Fairley (Gower Riders)
Andy Hoskins (Cardiff JIF)
Richard Morgan (Cardiff Ajax)
Masters Female
Lucy Marshall (North Wales MBA)
Samantha Toop (Army Cycling RT)
Veteran Male
Stephen Bradbrook (Marsh Tracks RT)
Paul Crapper (Abergavenny RC)
Roy Davies (Port Sunlight Wheelers CC)
Lee Davies (Cycle-Tec)
Mark James (Abergavenny RC)
Will Jenkins (Pembrokeshire Velo)
Richie Johnson (Abergavenny RC)
Daniel Lewis (RAF CA)
Matthew Lewis (Forza Cycles RT)
Paul Lewis (The Bulls)
Ian Marshall (Cardiff JIF)
Jonathan Moyle (Gateway Racing)
Jon Roberts
Steve Rogers
Chris Schroder
Veteran Female
Rachel Kirby (Whitchurch CC)
Jane Rayner
Grand Veteran Male
Timothy Davies (CC Abergavenny)
Kevin Dunster (Brecon Wheelers)
Martyn Hughes-Dowdle (Gower Riders)
Ross Porter (Cwmcarn Paragon)
Kevin Rees (Gower Riders)
Super Veteran Male
Andy Firman (Cycle-Tec)
Clive Powell (Dambusters)
Michael Smith (Dreigiau Coed y Brenin Dragons)