We need you to help Welsh Cycling deliver a successful British Cycling National Youth and Junior Track Championships, in partnership with Newport Live this summer.
The competition takes place Monday 31 July to Friday 4 August and we have a number of roles to enable enthusiastic volunteers to get involved and support the event.
From Rider Whips to Start Gate Operators, every role requires passionate volunteers to support cycling for young people in Wales.If you think you've got what it takes, register your details by 10.00am on Monday 17 July.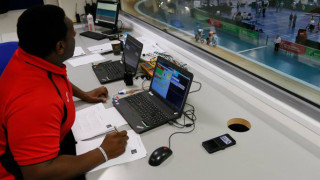 Roles available
Start Gate Operator
Teams of three people are needed to move start gates on and off the track for pursuits. This role will involve manual lifting of heavy equipment. Pursuits are 1 - 2 hour blocks with breaks for other races and medal ceremonies. This role is ideal for new volunteers, who wish to be right in the action. No previous experience required and full training will be given.
Accreditation Team
As an Accreditation Team member, you will help to ensure the safety of the riders in ensuring only people with the correct accreditation can access the competition arena. The roles are suitable for anyone, with no previous experience required. Training will be given in advance and the team will be led throughout the event by the Protocol Manager.
Sign On Clerks
Sign On Clerks will work in pairs to staff the sign on area. Riders will have already pre-entered the event online, with Clerks will distribute allocated race numbers to the riders and collect and return race licences. No previous experience require and full training will be provided in advance.
Rider Whips
This is an important role to ensure riders are aware of the race schedule and are where they need to be ahead of the race. The role is based in track centre, and individuals will need to be a strong communicator to announce the race schedule and support the efficiency of the event. Previous experience in supporting track cycling events would be preferred, with training given.
Timing and Photo Finish Operators
An exciting role for volunteers who are looking for the best seat in the house! The role involves working alongside the results team and commissaires to use the race software provided onsite to monitor and record the race results. All decisions will be made by the event officials but the support of volunteers is required to operate the timing and photo finish computers. This role is ideal for anyone wishing to see how an event operates behind the scenes. An interest in the technology involved in race results would be beneficial, and interested volunteers must have basic computer skills and attend a minimum of one training day.
Social Media Team
Know your Instagram Stories from Facebook Live? We need volunteers to support our social media content delivery. The role will involve creating content to be shared on our digital channels and will be supported by the Welsh Cycling and Newport Live Communications Officers. Equipment will be provided and training given. This exciting role would be great for individuals with an interest in media, or already studying media-based subjects.
Welfare Officer
Are you a Welfare Officer in your cycling club? This role is for you. Open to all trained Welfare Officers in Welsh Cycling affiliated clubs, the role will involve working alongside our National Welfare Officer to create and support the delivery of a safe event for young people.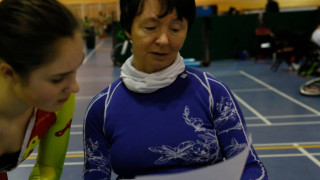 What will I get?
You will be part of one of the largest youth cycling competition in the country, supporting track cycling at Wales National Velodrome, Newport. You will also receive:
Free training to undertake the role of your choice
Free t-shirt to wear during the event
Support from Welsh Cycling during the event
Opportunity to join Welsh Cycling's Volunteer Network
Volunteers will need to attend training in the form of a mini-dress rehearsal 6.00pm - 8.00pm on Thursday 20 and 27 July at Wales National Velodrome, Newport.