---
Wales is urgently in need of new Commissaires to help support local racing.
Commissaires are needed for road and circuit events in West Wales and north Wales
Commissaires manage the conduct of competitive racing events to ensure they are fair, safe and comply with British Cycling regulations.
Downhill and cross country mountain biking are disciplines in particular need of new officials, following increasing numbers of event applications in Wales.
Circut and road Commissaires are also needed to meet a rapidly growing need for new officials in West Wales and North Wales and across the country in Cyclocross.
Hannah Pole, Events Officer for Welsh Cycling said: "Welsh Cycling has worked closely with clubs and organisers to develop new racing opportunities, but the sport urgently needs officials to ensure these events succeed.
"Commissaires come from all walks of life and can be of any age. Perhaps they might be a partner or parent of a cyclist who might consider getting involved, someone who wants to volunteer, or has an interest in cycling. Once trained, you can do as much or as little as you choose, there's no obligation."
Training is fun, free and led by a British Cycling qualified tutor.
"There is a genuine pathway for Commissaires to go on and officiate at some of the top national and even UCI events if they want to work hard and develop," adds Miss Pole.
"No matter how far you want to take your role, everyone begins at a local level and is guaranteed to meet a wonderful range of people along the way."
Commissaires volunteer from all walks of life but are generally happy making decisions and leading others. They often enjoy helping to put something back into the sport they love and enable clubs to continue racing.
It's an opportunity to develop new skills and work with people on all levels. It's also a chance to develop knowledge of the rules of cycling and really understand how the sport ticks.
Commissaires become good at spotting risks – sometimes before they're even visible and often don't mind being outdoors.
What does a Commissaire do?
Among other responsibilities, they check compliance with risk assessments, brief riders, race convoys and other junior officials or volunteers, as well as direct the conduct of racing. They oversee judges and organisers and are required to report any incidents and provide essential feedback on safety, quality and standards following an event.
Roles are voluntary but most organisers offer expenses as a minimum.
Training is free, and fun. It's led by a qualified British Cycling Tutor.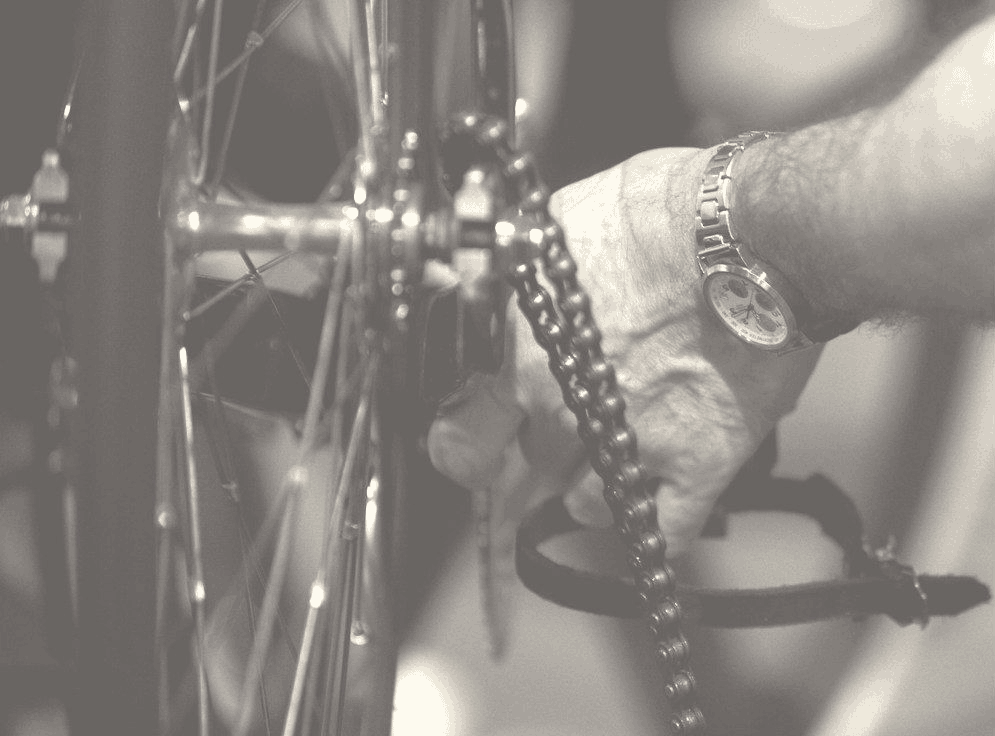 Mountain biking and cyclo-cross are in urgent need of new officials

How can I become one?
If you want to make a difference in 2014 and become a British Cycling Commissaire, there will be opportunities to train in the following disciplines:
Road & Circuit
Circuit only
Track
Mountain Bike Cross Country*
Downhill Mountain Bike*
Cyclo-Cross*
Simply contact Welsh Cycling by Friday, 10 December 2013 with your name and contact details, and we'll send you details of training opportunities nearest to you.
If demand reaches eight persons or above, training can be scheduled to take pace regionally in Wales. Or you can travel to any advertised course in the UK.
How do I decide which one is right for me?
You can become a Commissaire in any discipline. It's not essential to have experience in your chosen discipline but we strongly recommend you have a good understanding of how the events run as a baseline.
Wales is urgently in need of new Commissaires for mountain bike downhill and cross country events. We are also in need of road and circuit Commissaires in West Wales and North Wales.
What does training involve?
You'll be asked to complete a quick and easy online learning module which will help you find more out about the role and whether it's for you.
You'll then attend a free, fun training day led by a qualified tutor and an experienced Commissaire.
With both the online module and training day complete, you'll be registered as an Assistant British Cycling Commissaire and given a free log book to develop practical skills at real events.
Welsh Cycling will help appoint you to local racing opportunities and put you in touch with our network of Commissaires who can help to mentor you through your development.
Assistants always report to a Chief Commissaire, who are officials at Regional, National or UCI level. Only once your logbook is complete and successfully approved, can you move to Regional level and be appointed Chief Commissaire to events, provided you feel ready.
Is there anything else I need to know if I'm thinking of becoming a Commissaire?
You can speak to Welsh Cycling anytime about becoming a Commissaire.
To ensure impartiality, you may be appointed Chief Commissaire to any event other than those hosted by your club, for which you can only assist. All appointments in Wales are made annually by Welsh Cycling, following circulation of the calendar.
If you want to commit further, British Cycling offers pathways to National and UCI Commissaire levels for the right people.
If you're still thinking about being a Commissaire, have a go at British Cycling's quick and easy online module to learn more about what it takes.
Contact Hannah Pole at Welsh Cycling hannah.pole@welshcycling.co.uk | 01633 283 979 and put your name on the list today.