---
Full details are now available and entries are open for the Welsh MTB XC Series in 2013. Click now.
Welsh Cycling are very happy to announce full details for the Welsh MTB XC series in 2013. The series will again run from February to May to allow riders to score some early season points, blow off the winter cobwebs or just test their fitness early on in the season.
There will be 4 rounds of the series, all with racing for all categories from Under 8's to Super Vets.
Welsh Cycling's MTB Coach, Scott Bugden has teamed up with Jay and Maddie Horton from Fully Sussed to run the series in 2013. The Fully Sussed guys will be running the race weekends so rider's can expect their normal excellent standards and Jay's almost legendary commentary.
Round 1 on Feb 10th at Margam Park, just minutes from the M4. This classic UK venue has hosted numerous national events in the past and with the ridge running the length of the park, there is bound to be a decent amount of both climbing and descending to challenge rider's. Margam also has the big advantage of having plenty of tarmacked car-parking so that car's won't get stuck no matter what the weather.
Round 2 on March 3rd sees a return to Coed y Brenin and the course that Maxine Filby described as "the best course I have ridden in the UK in 2012!" There may be a few tweeks depending on what the guys from the Forestry Commission can come up with but as the saying goes, "if it ain't broke…." It is a challenging course but with plenty of alternative lines for those riders who are a little less confident. Again, competitors will have hardstanding car parking and permanent, flushing toilets at their disposal as well as hot showers in the new visitor centre just a short drive or ride away. Click here to see a short video from last year's race.
Round 3 in mid-April (21st) means a trip to mid-Wales and another classic venue for MTB. Fforest Fields campsite near Builth Wells has been used for national races in the past and more recently for several Welsh Championships. This is an old-school course with plenty of climbing. It's less technical than some other courses but there will still be plenty of challenges for those that want them!
Round 4 on May 19th incorporates the Welsh Championships but is still open to all and forms the last round of the Open series. With a return to Margam and with the BMBS visiting little over a month later we are hoping that riders will flock to the event to get a sneak-preview of the national's course. The newly developed World-Cup course is due to be finished in time for the race so this will be a very different challenge to Round 1 but still with the benefits that this great venue offers.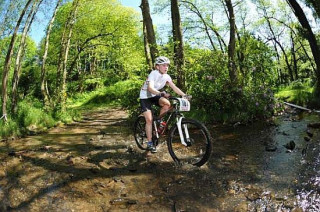 We will be working hard to make sure that all 4 courses will be great fun to ride and race on. There will be a great atmosphere with live commentary and music. Scrumptious Catering will be at all of the races providing hot and cold drinks, bacon rolls, freshly made sandwiches and of course an array of cakes, flapjacks and other snacks. First Aid cover will be provided by the excellent team from Strata Medical so riders can be confident that they are in safe-hands should they damage themselves in any way.
There will be prizes for all categories with more than 5 riders in the race and overall series prizes to top it off. What more could you want?