Ahead of the 2017 UCI Manchester Para-cycling International we sat down with Jon Gildea, to discuss missing out on Rio, becoming a world champion and his ambitions for Tokyo 2020.
"Would I change anything? I've been asked that question a lot. I don't think I would. Those rainbow jerseys mean everything to me. It makes the journey I've been on make sense.'
Two years ago as Jon Gildea prepared for the 2015 Manchester Para-cycling International, he did so with the goal of being selected for Rio 2016 and becoming a Paralympian for the first time. It was a goal that had consumed him since suffering a broken leg in a mountain biking accident in 2012.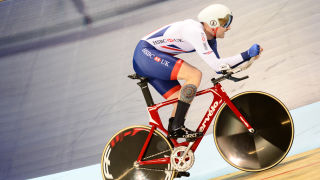 Just 12 months later the front and back pages were dominated by the stunning exploits of Great Britain's Paralympians, with the cycling team finishing top of their respective medal table.
Unfortunately for Gildea he wasn't one of them.
A silver medal in the scratch race at the 2016 Para-cycling Track World Championships, while a brilliant achievement, wasn't enough to get him on the plane.
However, unencumbered by the pressure of trying to earn a spot in Rio, Gildea found himself more relaxed than he had been in years, though the initial disappointment lingered for some time.
"I always thought I'd be going to Rio," he admits.
"So when I wasn't selected I went through all sorts of stuff in my mind. Am I deluded? Was I wrong to think I had what it takes?
"After a couple of weeks of being left to my own devices I got the bit between my teeth and decided I needed to find out what I can do. I made a pact with myself that if I didn't get better I would call it a day."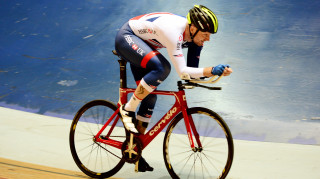 It was this new mindset that would shape his future.
"Taking control of the process suits me down to the ground.
"I like to be responsible for myself and knowing I've made the decisions, whether they turn out to be right or wrong.
"The previous three years had been a massive learning curve and I probably didn't question enough things. I would get given a training plan and I would crack on with it whether I thought it was right for me or not."
After getting in some strong blocks of training leading into the winter months, suddenly he had a target to aim for – the 2017 UCI Para-cycling Track World Championships.
However the selection criteria was tough. He had to prove he was gold medal competitive and he had one opportunity - the HSBC UK | National Track Championships in January, with Gildea targeting the individual pursuit as his major event.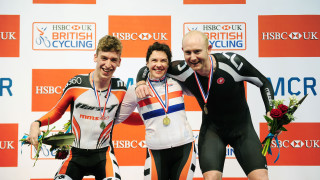 He completed the four kilometre event in a time of 4.35.667 to ensure selection for the worlds.
The nature of his performance at nationals left Gildea feeling confident going into the first major para-cycling event of 2017.
"There wasn't the same pressure as before. I knew after my performance at nationals that I was going to be quicker than the guys I was going to be up against.
"When we were all trying to qualify a spot for Rio, everything we did felt like a test. You couldn't just think about that particular race or that particular performance because you knew you were being assessed with a longer term goal in mind. It always felt like the end of the world to me if I didn't get to Rio.
"This felt like a bonus competition. Tokyo wasn't even in my thoughts. All that was in my mind was thinking about trying to get a rainbow jersey.'
He had three events: the kilo, the individual pursuit and the scratch race, and it was a glorious week which saw him win two world titles, in the pursuit and the scratch race, as well as picking up a silver medal in the kilo.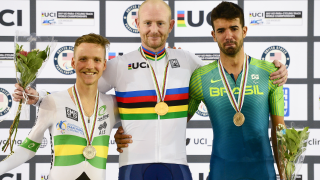 On his success Gildea said:
"It suddenly made Rio feel ok. Winning those world titles makes the journey I've been on make sense."
As he gears up for the UCI Manchester Para-cycling International, Gildea is now turning his attentions towards 2018 and then Tokyo 2020.
"I'm now back on the track looking ahead to the season in 2018 and defending my jersey in the pursuit.
"I like to think I'm on a steady trajectory towards Tokyo.
"I feel like I have finally proved myself."