British Cycling's Olympic Junior Academy endurance and sprint squads gained valuable experience as they competed in Alkmaar at the International Contest on 9-10 January 2016.
The event offered track racing to junior riders across Europe over a period of two days, and 24 riders from the Great Britain Cycling Team Junior Academy made the journey.
After the event, three riders on British Cycling's Rider Route told us about the experience…
Ellie Dickinson, endurance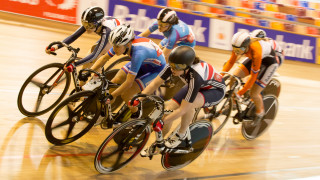 My highlight of the weekend was definitely my two-kilometre individual pursuit. I was the second last heat up and my legs felt good and I was prepared to push myself as far as I could, I came away with a huge PB.
I was incredibly happy with that performance, really excited to try and improve on that throughout the season. From one extreme to another it was decided over the weekend I would ride the keirin!!
Secretly I was actually excited to get this opportunity, I don't ride keirin or sprint so it was another race I could learn from and take what I've learnt from that into bunch races when it does come down to a sprint.
My competitive side came out and although I didn't fight with the sprinters to get in line behind the bike, I did fight to get round them all to the finish, which I did!!! I took the keirin win!!!
I really enjoyed it. I was able to get stuck in to a different race with different riders. The weekend was a real positive for me, learning so much in every race, experiencing different situations in different races with tough competition.
Tom Pidcock, endurance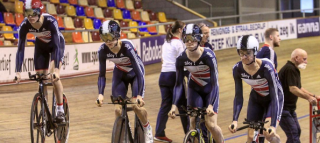 Alkmaar was a valuable experience for me racing against other European riders; and I have learnt valuable lessons and things to go away and improve on for the future.
It also gave me the experience in handling pressure in an unfamiliar environment which is key to becoming a professional bike rider. I've have come away with a lot more confidence in my abilities on the track and against other European nationals.
Lewis Stewart, track sprint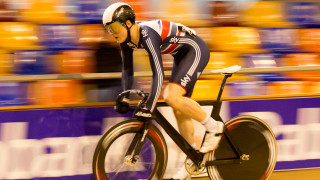 Alkmaar was my first taste of international racing. At first it was very daunting and everyone was very intimidating but after a while the nerves had gone.
I was really happy with my race results and times. I learned a lot from my races and can't wait to put what I've learned in to practice next time I race. Racing at such a high level for the first time was such a great experience and development opportunity.
I thank British Cycling greatly for it as I doubt I would have opportunities like this without them.
Helping the most promising riders become the stars of world and Olympic cycling.