Event: 7 July 2013
Photography By Luke Webber
---
The White Rose Classic takes over 1000 riders into the heart of the Yorkshire Dales. In 2013 over 100 miles of road were bathed in sun, with rolling green hills contrasted by often cloudless blue skies.
Riders arrived from 5.30am as the sun rose over Ilkley.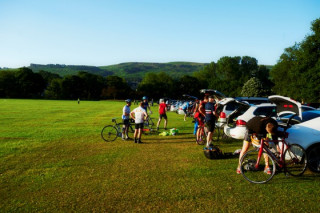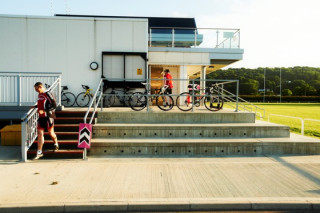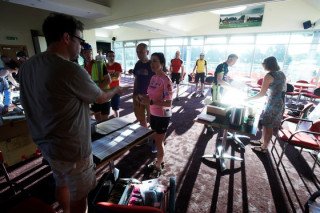 Registration took place in a large glass-fronted room, with vintage carpet.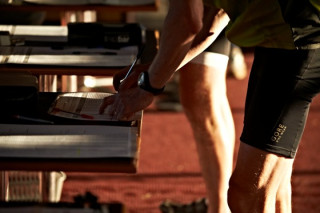 Having signed on, riders of the longest route were informed of a diversion, following a diesel spill.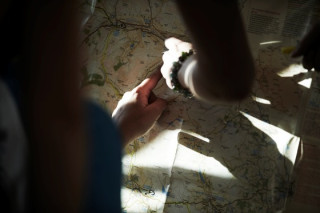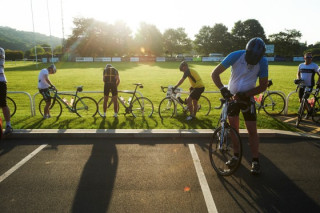 With numbers fastened, riders waited for the clock to pass 6.30am, for the official start.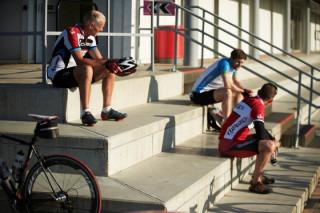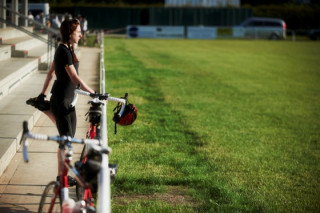 Some sat, while others stretched their legs before a long, breathtaking day in the saddle.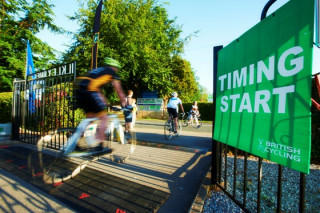 Somewhen after 6.30, the first beeps from the timing mats are heard.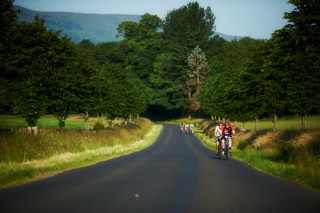 From the early miles, the roads rolled through countryside.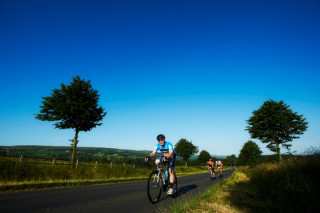 This was the flattest section of the route at mile two.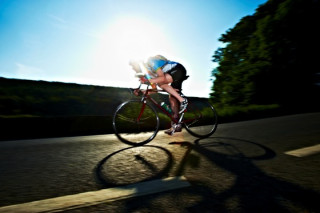 With the sun on his back, a rider descends to cross the Lindley Wood Reservoir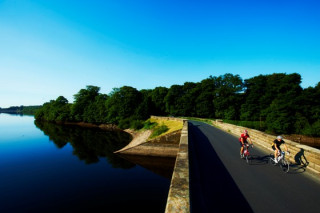 A perfect awakening at 8am - this bridge represented the passing from country lanes to exposed moorland.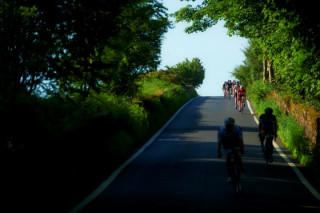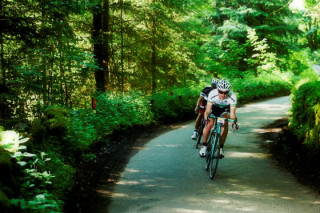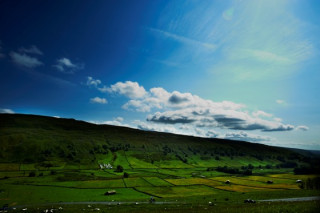 The climbs over Litton and Pen-Y-Ghent were only included in the medium route.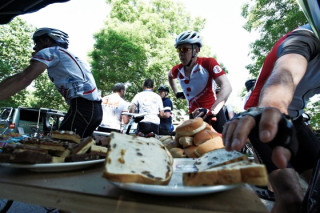 Riders were reunited at a feed station where frantic fuelling took place. Once back into the hills, there were no villages for emergency supplies.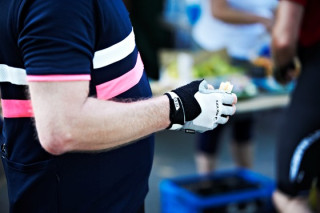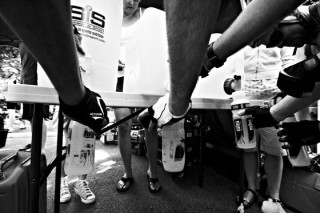 Riders assemble to fill drinks from barrels.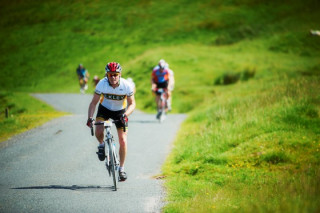 Riding in the colours of local club Ilkley CC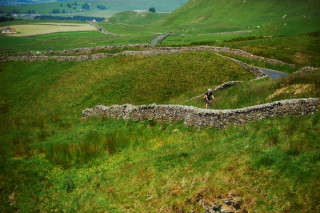 The final ascents of the day took in stone-walled, singletrack roads.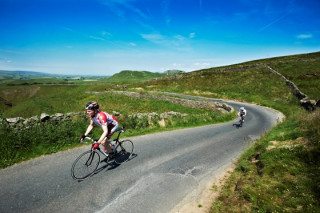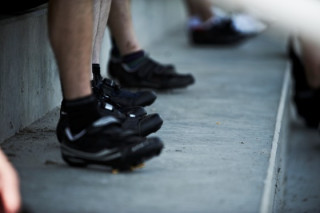 As they sat at the beginning, they sat at the end.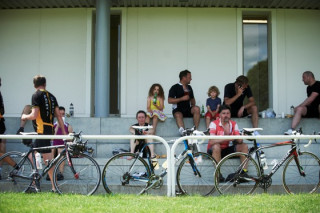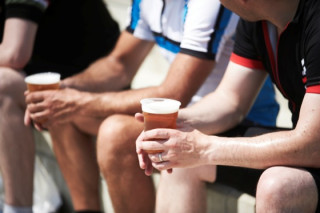 Total refreshment. One reward after one day.