Event 16 March 2013
---
"It's about putting on sportives in areas where we've been inspired on our bikes and giving that experience to thousands of others."
That's the rationale of UK Cycling Events' chief Martin Barden and for the No Excuses sportive he will be welcoming a sellout entry of 1500 to ride his local roads for free on March 16.
The unique concept, which challenges entrants to simply turn up and ride for no charge, has sold out on each of the three years – but along the way has raised money for charity by inspiring participants to ride all their sportives as a sponsored challenge for the nominated charity, or simply charging those entrants who later make excuses to not ride the event.
This year Prostate Cancer UK will be the beneficiary, with all entry fees collected from non-starters going direct to the charity. Barden says the event itself runs at a loss, but that supporting the charity and allowing new riders to try a sportive with no risk involved was always the ambition.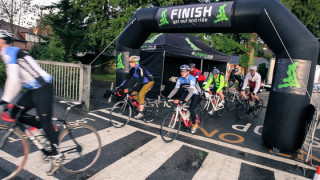 "The riders like the event that has a good feeling behind it and there's all the usual quality associated with the Wiggle Superseries. It's a nice way to give something back to the sport, getting people out and riding and raise a good amount of money for our charity partners who are certainly appreciative of what we do."
The route itself is also instrumental and Barden admits there's a sense of pride in welcoming expectant cyclists to his home roads and is more than confident that what they experience will be in line with his rationale.
"A lot of the sportives we put on after cycling in beautiful parts of the country and we are inspired to put on rides in these areas so others can experience what we've experienced.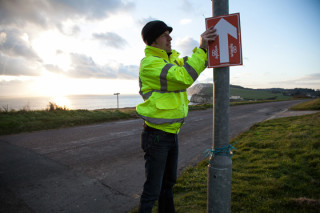 "This event is no different, there's certainly a sense of pride in putting a good route together, a massive amount of preparation goes in to the initial stages so we know all the nooks to take people to.
"Having ridden extensively in the area, I would look forward to some great long stretches of road to build up speed on - at this time of year that's the bit that really appeals to me. A lack of cars and the ability to maintain a good average with relative ease at the beginning part of the year.
"The route is really well designed for this time of year, it's fairly flat and rolling good to get early season miles in and it's not a massive climbing challenge, just lots of pretty villages and quiet roads."
The hope is that such a route, professional organisation and free entry will be enough to ensure there really are no excuses to miss out on 40 or 80 miles of cycling through Cambridgeshire, but it's likely Barden will be the only sportive organiser in the country just as happy if riders decide to do something other than ride on March 16.