....and he didn't do it the easy way.
After a third place in the heat slightly behind Truman of England and Webster of NZL, Lewis took to the boards at the repechage for one final opportunity to ride for potential medal success.
After topping the repechage standings, he fought his way to third place despite a tight chase from England's Truman and secured the ride out for Gold.
Oliva made an unexpected and late charge in the final, sprinting to secure Silver, pushing New Zealand's Ed Dawkins into third place.
"If you're going to come all of this way to Australia you want to get your money worth don't you? so go through the reps, get an extra ride.." Oliva joked.

Australia's Matthew Glaetzer secured Gold.
"I can't believe it. Everything over the last two years has been building up to this" he added.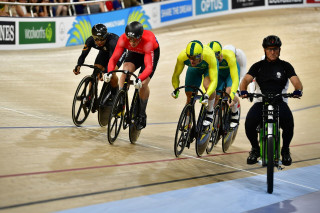 Also riding for Wales on day two of the Commonwealth games was Lewis's fiance Ciara Horne, who rode in the Women's individual Pursuit, as well as Jess Roberts and Hayley Jones.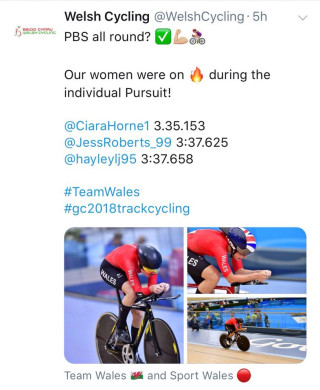 Ellie Coster and Rachel James took on the Women's sprint, and Sam Harrison and Ethan Vernon rode the Men's individual Pursuit.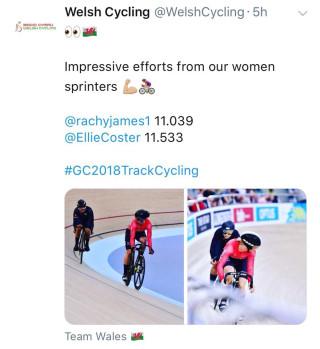 All of who performed outstandingly; each achieving their PBS on today races.