Success for Welsh Cycling as powerful ride by Ball resulted in Wales's first medal of the Commonwealth Games.
James with pilot Pete Mitchell, finished second behind Scotland rider Neil Fachie and his pilot Matt Rotherham, securing silver for Team Wales.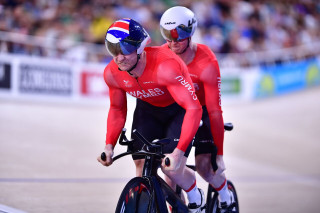 Speaking to BBC Sport Wales, James added: "It feels absolutely fantastic, it's a great honour to finally get the first one, I hope it's a confidence boost for the whole team. It's my first Commonwealth Games. I hope I've done the team proud and will treasure it for the rest of my life."
Riding for Wales in the Women's Team Pursuit; Jess Roberts, Manon Lloyd, Ciara Horne and Megan Barker took 5th place with a time of 4:24825, just slightly missing out on a Bronze ride out with England taking 4th place 4:24:519.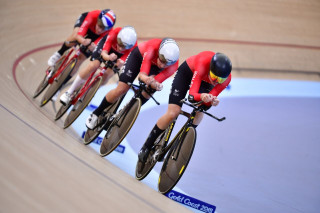 The Men's 4000m Team Pursuit saw Rhys Britton, Sam Harrison, Joe Holt and Ethan Vernon qualify into the Bronze ride out. Despite putting up quite the fight against Canada, a podium spot wasn't quite meant to be; and they came in with 4th place; time of 4.01:362.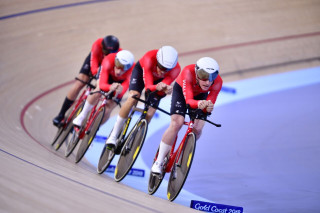 It was so close for Ellie Coster and Rachel James in the Women's Team Sprint Bronze ride-out, but Team England's Katie Marchant and Lauren Bate claimed the Bronze medal.
Results:
You can find results from each race on Thursday 5th April, here.
You can also follow via social media @TeamWales @WelshCycling @BBCsportWales