Image by Huw Fairclough. Throw back to the 2016 Welsh Cycling Awards where Alan was awarded with lifetime contribution to Cycling in Wales
Alan Davis has become an MBE in the New Year Honours list.
He said: "It's been very hard to keep it a secret... I'm very surprised but absolutely delighted."
The cycling community, including former Maindy Flyer club members, Olympic champions and World record holders Owain Doull and Elinor Barker, who were coached by Alan himself, have expressed heaps of support and kind messages on social media.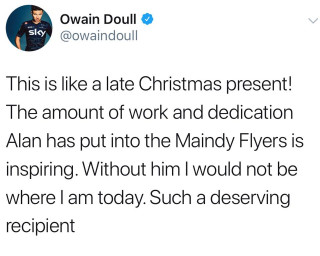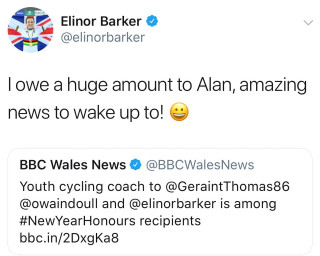 Maindy Flyers said "A huge congratulations to our head coach Alan Davis for achieving an MBE in the New Years Honours.
"So well deserved after the time and effort he's put in over the years for so many.
"Everyone from the club is so proud and sends congratulations."
Chief executive officer at Welsh Cycling, Anne Adams-King added: "We are delighted for Alan to recieve this well deserved recognition for all of his contributions to cycling in Wales.
"The help from clubs and the people who support them is invaluable and we truly can't thank them enough for supporting the sport.
"Alan's achievement is an excellent way to end 2017 and we look forward to another year of continuing to develop cycling in Wales during 2018."