British Cycling has called on Britain not to miss "a huge opportunity to change the future of our country", as the governing body publishes its 2017 Annual Report.
As British Cycling looks back on a year which has seen the announcement that 723,000 women have been inspired to cycle by British Cycling since 2013, and the successful launch of the new partnership with HSBC UK, attention has now turned towards what the future of cycling could be like in Britain and the desire to not only make cycling the national sport but the number one form of transport for all short journeys in the country.
Writing in the report, the organisation's chair, Jonathan Browning, says:
"We are ambitious about the contribution we can make to our sport and wider society. More people cycling will make our towns and cities better places to live, reduce congestion and ease the obesity crisis.
"Discovering or rediscovering the simple pleasure of riding a bike can help with mental as well as physical health and our growing network of clubs and volunteers are working to build a sport which is increasingly inclusive and diverse."
To coincide with the release of the report, research commissioned by YouGov on behalf of British Cycling highlighted that 37% of parents aren't currently prepared to let their children cycle to school. Chief executive Julie Harrington says:
"Ultimately it is about deciding what society we want our children, and their children, to grow up in.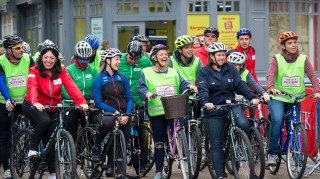 "As a parent myself, I can understand why mums and dads would not want their kids to cycle to school. Cycling is a really safe way to get around but, if we want more people to cycle across the board, then we need people to trust that it is safe."
The survey highlighted that a lack of cycling infrastructure was one of the key barriers preventing parents from allowing their children to cycle and Harrington continues:
"This is not just better infrastructure on the roads but investment in traffic-free facilities – such as closed road circuits – which are not only vital to racing, but also hugely important in allowing people who are new to cycling to learn the skills they need in order to feel comfortable riding on the roads.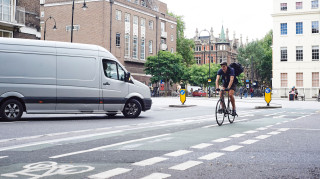 "We need a government that is prepared to prioritise cycling as a proper form of transport. We have a huge opportunity to change the future of our country. It is vital that we do not miss it."
The last 12 months also saw the publication of the Cycling Independent Review, the conclusion of UK Anti-doping's investigation into British Cycling and Team Sky and the implementation of a 39 point action plan by British Cycling with the ambition of transforming the organisation into a world-class governing body.
Harrington continues:
"The last 12 months have been ones of great change for British Cycling.
"When an organisation has been as successful as we have over the last two decades it is right and proper that you are able to answer some tough questions.
"Substantial progress has been made and we will continue to welcome those tough questions. However there can be no room for complacency and my first priority is to ensure that we can live up to our ambition to be a world leading governing body of which all our members can be proud of, and ultimately achieve our ambition of transforming Britain into a great cycling nation."
The last 12 months have seen continued success for the Great Britain Cycling Team with the team crowning 14 world champions across the cycling disciplines under the stewardship of new performance director Stephen Park.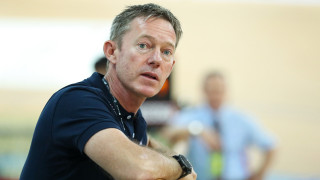 Park believes that the lessons learned from the past will stand the team in good stead as attentions turn to preparations for Tokyo 2020.
"It has been over six months since I started in the role of performance director and I admit having followed the media coverage closely during the previous year I was apprehensive about what I was taking on.
"My concerns were quickly dispelled and I soon realised I was working alongside a team of world-class coaching and support staff, all of whom are committed to achieving success in Tokyo in 2020 and beyond.
"This attitude is reflected within our talented squad of riders, and we have all been able to learn from the past and focus our attention, energy and drive on what it takes to win at the next Olympic and Paralympic Games."