The Welsh Cycling Awards, which marks the monumental accomplishments and dedication of people involved in cycling across Wales, will return following Gold Coast 2018 even bigger and better.
The 2016 evening ceremony which took place at the Mercure Holland House, where eight awards were presented – acknowledged achievements for Volunteer, Go Ride Club, Club Cyclist, Coach, and Club of the Year, as well as Welsh Junior Performance, Elite Performance of the Year and Lifetime Contribution to Cycling in Wales.
Chief Executive Officer at Welsh Cycling, Anne Adams-King said "With the Commonwealth games taking place in 2018, it's the perfect opportunity to extend the celebrations and host a day activity as well as the awards ceremony in the evening.
"With our volunteers, clubs and athletes based all across parts of Wales, we would like to offer the opportunity for everyone to come together to spend more quality time together before the awards ceremony and express any views or ideas that they have about Cycling in Wales.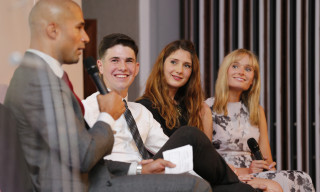 Welsh Cycling will be announcing dates, details and nomination categories in due course – as well as sponsor opportunities.
"We'd like to thank everyone involved during the last awards ceremony – including all guests, staff and sponsors – and we hope that you'll join us again soon".