KALAS Sportswear are the official supplier to British Cycling and the Great Britain Cycling Team, as well as a number of other top pro teams and major events. We have a strong heritage in cycling going back over 25 years. Our reputation has been built on delivering top quality custom cycle wear to cycling clubs and teams all over Europe.
Exclusive affiliated club offer - free express delivery, six-week guarantee
Our roots are in club cycling and we know that waiting a long time for your new kit can be very frustrating. That's why our guarantee to all British Cycling, Scottish Cycling and Welsh Cycling affiliated clubs is that we will produce your custom club order within six weeks.
*Please note, the KALAS factory is closed over the Christmas and New Year period. Orders placed in December may be subject to a slight delay of 1-2 weeks as a result of the holiday shutdown. KALAS will endeavour to maintain the usual six week promise during this period but it cannot be guaranteed.
Low minimum order quantities
Tired of waiting for your club mates to need kit so that your order meets the minimum threshold? For custom made orders produced in your unique design we have low minimum order quantities of just five items.
And these can be a combination of any five main items, for example: a short sleeve jersey; a long sleeve jersey; a pair of bibshorts; a pair of tights and a jacket (custom accessories such as caps and warmers are not included as "main" items).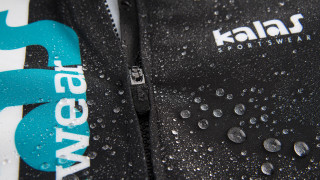 Attention club kit secretaries
We know co-ordinating all those individual orders for your wonderfully appreciative club mates can be time consuming, as well as rewarding. But let us help you by taking some of that pain away. For bulk orders we can provide you with an online webshop at no additional cost so your individual club members can order and pay for their kit directly. The shop stays open for an agreed period and once it closes all the orders are produced and delivered.
In-house designers
Need some inspiration for a new design? Want to refresh your traditional kit with a more contemporary look? We have a state of the art design studio with twenty great designers waiting to help. We can start from scratch or we can transfer your existing artwork on to our templates.
Fantastic women's range
We understand very well the relationship between comfort and performance. Our collaboration with the Great Britain Cycling Team is bringing some exciting future innovations in our women's range. We already offer a large number of items in a female-specific cut to ensure women don't have to make do with ill-fitting clothing that can be uncomfortable and impractical.
The kids are alright
We believe the children are our future, dress them well and let them lead the way! We make junior sizes in jerseys, bibshorts, shorts without bibs, tights, gilets, jackets and even skinsuits. With all those options your youth members will look just as pro as the rest.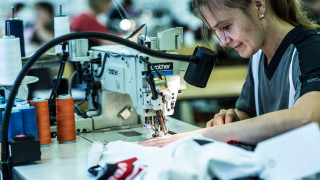 Relentless innovation
The Great Britain Cycling Team has a well-earned reputation for driving performance through innovation. Our ability to deliver rapid innovation with the Great Britain Cycling Team is just one of the reasons why British Cycling chose KALAS ahead of some more famous brands. We've got some exciting new products in the pipeline that are not yet listed on our website. Get in touch to find out what is coming soon.
Stock accessories
We understand that you might not want to customise every single bit of kit you wear. Check out our great range of stock accessories in basic neutral designs including rain jackets, warmers, socks, caps, and base layers, to complement your unique custom design. These stock items are normally dispatched next day upon receipt of payment, so no need to wait if you need them quickly.
Off-bike
Complete the team look when travelling to races and events with our custom apparel range. Tracksuits, T-shirts, hoodies, gilets and jackets are all available with full sublimation print for consistency of design across on and off bike clothing.
Contact
We'd love to talk to you about what KALAS can do for your club.
Call us on 01458 558296 or email info@kalas.co.uk.
Still not convinced? More reasons why your club should consider KALAS custom cycle wear.