The under-23 men's team pursuit squad sped to victory in the UEC Junior and Under-23 Track European Championships, catching their Belgian opponents in the gold medal final as they fell apart in the latter stages of the race.
The quartet of Matt Walls, Ethan Hayter, Matt Bostock and Joe Holt looked like a well oiled machine as they progressed through the rounds to the final and their gold medal winning effort was characteristically slick.
CATCH!!

Gold for the under-23 men's team pursuit squad who catch the Belgian team to emphatically take the title! #EuroTrack17 pic.twitter.com/w1jb3lLjyO

— British Cycling (@BritishCycling) July 20, 2017
Joe Truman set a blistering time in the under-23 men's 1km time trial final; 1:01.830 for the four-lap race was enough to give the British rider a silver medal, his second medal of the championships after winning gold in the team sprint on Wednesday.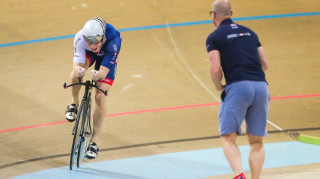 In the junior men's individual pursuit, Rhys Britton qualified with the third fastest time and duly won bronze in his medal race.
Britton's silver medal-winning team pursuit team mate, Fred Wright, finished in seventh overall.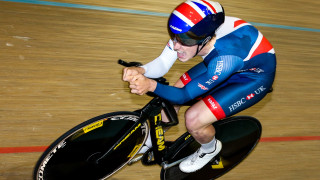 Strong riding on Wednesday saw Lauren Bate line up in the junior women's sprint semi-finals, facing the defending champion, Mathilde Gros.
The French rider was too powerful for Bate, who went on to contest the bronze medal final with Steffie van der Peet of the Netherlands. It was not to be for the British rider, who finished the day in fourth place.
In the junior men's sprint competition, Lewis Stewart went out in the quarter finals, to Russia's , while Hamish Turnbull went out in the previous round.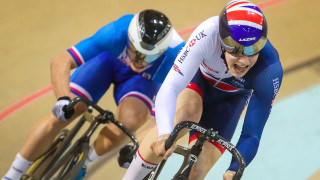 A highly unusual situation in the under-23 women's team pursuit saw the British team ride the qualifying round on Wednesday with just three riders, after Emily Nelson's crash before her gold medal-winning ride in the elimination race ruled her out for the remainder of the competition.
Despite their reduced numbers, Ellie Dickinson, Megan Barker and Manon Lloyd still managed to produce the third fastest qualifying time.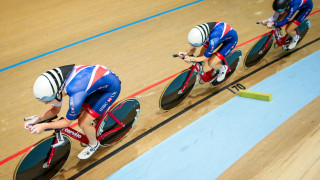 The addition of sprinter Sophie Capewell, riding as man one for three laps, in the first round saw the team progress to the bronze medal final.
It was not to be for the makeshift team in the end however, after a messy and uneven ride in the final cost them a medal.
In the junior women's individual pursuit, Anna Docherty and Jess Roberts placed ninth and tenth, respectively.
Results
U23 Men's Team pursuit Jnr women IP U23 men's kilo Jnr men IP