Looking to improve your current skills and have an aim to race in the future, club clusters of coaching are for you. Each club cluster will allow an integration of other club riders in the area and an opportunity for club coaches to explore other disciplines and gain CPD.
There will be coach-led racing and a mix of skills and performance in each session.
To attend, riders must be aged 10 – 16 years for MTB and 9-16years old for others, be a member of a Welsh Cycling affiliated club and be a British Cycling member. British Cycling membership is free or discounted for the first youth year
Os ydych eisiau gwella eich sgiliau ac anelu i rasio yn y dyfodol, yna mae'r hyfforddiant clystyrau clybiau i chi! Bydd y sesiynau hyfforddi yn cynnwys aelodau o glybiau lleol eich ardal ac hefyd yn gyfle i hyffordddwyr y clybiau ddysgu am y gwahanol ddisgyblaethau o feicio.
Yn y sesiynau, bydd cyfle i wella sgiliau a chymryd rhan mewn rasio o dan arweiniad hyfforddwr.
I gofrestru, bydd angen i reidwyr fod yn 10-16 oed ar gyfer y beicio mynydd, neu 9-16 ar gyfer y disgyblaethau beicio eraill. Bydd hefyd angen i'r reidwyr fod yn aelod o Beicio Prydain ac yn aelod o glwb sydd wedi cofrestu gyda Beicio Cymru. Mae aelodaeth Beicio Prydain am ddim am y flwyddyn gyntaf i aelodau o glybiau.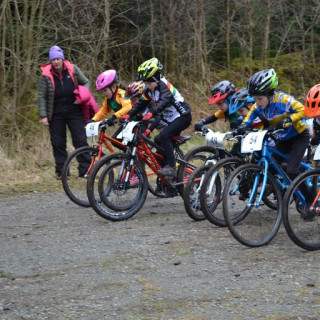 Dates / Dyddiadau:
Mountain Bike CCC Beicio Mynydd
Wednesday 31st May 2017 Coed y Brenin, Gwynedd 10am – 3pm 10-16yrs
Dydd Mercher Mai 31 2017
Road Circuit CCC Ffordd
Friday 2nd June 2017 Marsh Tracks, Rhyl 10am-3pm 9-16yrs
Dydd Gwener Mehefin 2il
Track CCC Trac
Sunday 4th June 2017 Knowsley, Liverpool 1pm-3pm 9-16yrs
Dydd Sul Mehefin 4ydd
Road CCC Ffordd
Saturday 24th June 2017 Marsh Tracks, Rhyl 1pm-3pm 9-16yrs
Dydd Sadwrn Mehefin 24
Track CCC Trac
Sunday 9th July 2017 Knowsley, Liverpool 1pm-3pm 9-16yrs
Dydd Sul Gorffennaf 9fed
Road CCC Ffordd
Saturday 15th July 2017 Marsh Tracks, Rhyl 1pm-3pm 9-16yrs
MTB CCC- Weekly
Starts 12th June 2017 – Monday evenings 6-7pm Parc Eirias, Colwyn Bay 10-16yrs
Cychwyn Mehefin 12fed – Nosweithiau Llun, 6-7yh
Road CCC – Weekly
Starts 6th June 2017 – Tuesday evenings 6.30-7.30pm Parc Glasfryn, Y Ffor, Pwllheli 9-16yrs
Cychwyn Mehefin 6ed – Nosweithiau Mawrth 6:30-7:30yh
Last two of the six sessions will be Cyclo cross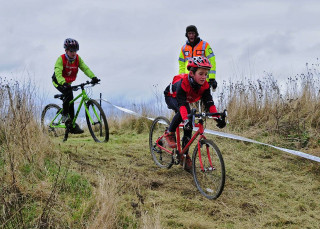 More to follow for Summer Holidays and beyond
Mwy i ddilyn ar gyfer gwyliau'r Haf ac ymhellach.
For more information either click on events or email to book space tim.matthews@welshcycling.co.uk
Am fwy o wybodaeth cliciwhc ar y linc, neu ebostio tim.matthews@welshcycling.co.uk
Many Thanks Diolch yn fawr