British Cycling's new chair Jonathan Browning has welcomed Julie Harrington, the governing body's new CEO, on her first day at the HSBC UK National Cycling Centre as a signal that "British Cycling is now better equipped than ever to meet our ambition to be a world leading governing body."
Harrington, who was most recently group operations director at the Football Association (FA), brings with her more than 15 years' leadership experience at the top level of sport and is the first female CEO in British Cycling's history.
She replaces Ian Drake who stepped down from the national governing body in January this year and is the latest addition to the refreshed and strengthened leadership team at British Cycling.
Stephen Park officially started as British Cycling's new performance director on 14th April, and cycling fans will have seen him track-side at the recent UCI Track Cycling World Championships in Hong Kong, where he was supporting the Great Britain Cycling Team in its pursuit of medal success.
Under the new executive leadership team structure, Harrington and Park will work alongside Michael Chivers, who occupies the newly created post of people director, as well as Jamie Obank and Jonny Clay, chief operating officer and director of cycling respectively. Together they will provide day-to-day leadership and accountability across the whole of British Cycling.
Commenting on Julie and Stephen's arrival, British Cycling's new independent chairman, Jonathan Browning, said: "It's an absolute pleasure to welcome two such highly qualified and well respected individuals to British Cycling's offices at the HSBC UK National Cycling Centre. Under Julie's stewardship I am confident that we can draw a line under recent issues and take British Cycling forward. Stephen has an incredible record of delivery in performance sport and his appointment reinforces our resolve to top the medal tables at the Tokyo Olympics and Paralympics.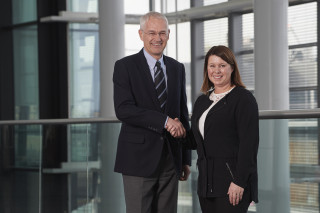 "I am excited at the arrival of Julie to lead the new executive leadership team as this means that our organisation is better equipped than ever to meet our ambition to be a world-leading governing body and for cycling to be Britain's number one sport and activity. British Cycling has undergone significant change from top to bottom in recent months and I am proud to head an organisation able to welcome the challenges of scrutiny, accountability and transparency that come with its great success and the place we have earned in the public life of this country."
Julie Harrington added: "I'm honored to lead British Cycling as it embarks on a new chapter in its history. Cycling really is the jewel in the crown of British sport and I'm certain that it will shine at Tokyo 2020.
"We've seen the incredible impact that success in Rio had on participation up and down the country, and recent medal success in Hong Kong will help inspire a new generation to get out on their bike. It's that grassroots element that I'm really excited about and I'm delighted to be finally on the ground in Manchester."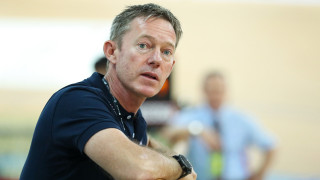 Stephen Park said: "I've come back from Hong Kong with enormous respect for the Great Britain Cycling Team. The depth of talent in the squad is unbelievable, and it was fantastic to see some of the younger riders picking up medals.
"I look forward to building on the high-performance culture at British Cycling, but what's absolutely vital going forwards is that we ensure performance is on par with welfare. I'll be working closely with Michael Chivers to ensure that our athletes not only perform to the best of their abilities, but also receive the support they need along the way."
Prior to working for the FA, Harrington spent nine years with the Northern Racing Group as operations director. She has also worked in senior marketing roles for blue chip leisure organisations such as British Airways, Whitbread, Carlsberg-Tetley and Allied Domecq.
Stephen Park was previously the Royal Yachting Association's Olympic manager for 15 years and guided the British Sailing Team to the top of the sport's medal table in Rio. He is British Cycling's first performance director since 2014.