British Cycling has named the revised Great Britain Cycling Team (GBCT) Olympic squads following a recent review.
As well as a reduction in funding, UK Sport confirmed in December 2016 that the Olympic world class programme (OWCP) membership figures were to be reduced from 110 down to a maximum of 92 as of 1 April 2017. It was also stipulated that no male mountain bike or female BMX rider places can be provided and only a maximum of five male BMX and four female mountain bike places can be provided.
British Cycling has responded by identifying 87 athletes who will remain on the OWCP, allowing flexibility for the remainder of the Olympic cycle.
The Great Britain Cycling Team 2016/17 squad
British Cycling's performance director Stephen Park explained:
"Without the continued support from UK Sport and the National Lottery it wouldn't be possible for our athletes to reach their full potential and we remain grateful for their ongoing support.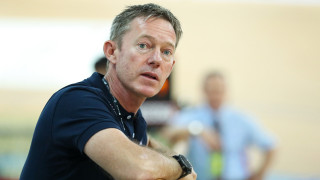 "In order to meet the reduced number of WCP athlete places offered by UK Sport, some tough decisions have been made.
"We have confidence in the processes we've put in place to manage the review. We've been working closely with all riders throughout, taking a personalised approach to the support we've offered. Any riders facing a non-renewal of programme membership were given three working days to make an appeal. All have been given a 'notice period' of three months during which time they will receive a full transitional APA (Athlete Performance Award), including full athlete medical scheme cover and support with an exit and transition plan as required.
"The reduction in membership numbers to the BMX and mountain bike programmes were disappointing, but we have responded by securing the budget from our commercial partners to support the affected riders until their respective World Championships in 2017 (25 – 29 July for BMX and 5 – 10 September for mountain bike). This funding will mean that appropriate pathway activity will continue for the next six months, allowing riders to complete this season and therefore minimise the impact of the funding decision. Later in the year a more bespoke mountain bike and BMX pathway will be rolled out.
"We've also taken the opportunity to make changes to the men's road programme. This is a unique and complex programme which includes up-and-coming road riders as well as established Grand Tour stage winners. The review panel took the strategic decision to reduce this squad from 16 down to eight riders. We are engaging with the riders who are no longer on the OWCP along with relevant staff to develop a solution which will be membership to an elite affiliate programme. There's still work to be done on the development of this programme but I envisage it will facilitate access to the GBCT coach and training camps ahead of world championships. I'm pleased to say we will be replicating this model for the women's road programme too so we can broaden our support to talented athletes by offering them the affiliate programme membership benefits.
"It is also important to note that programme membership is considered in isolation from selection to represent Great Britain at World Championships and Olympic Games.
"While the reduction in membership figures is unfortunate, we are pleased with the steps we've taken to support athlete welfare through the transition. The plan for each rider was individually managed with full communication and support from GBCT staff every step of the way."
Great Britain Cycling Team
Olympic Podium Programme
Men's BMX
Kyle Evans
Liam Phillips
Tre Whyte
Men's road
Owain Doull
Chris Froome
Dan McLay
Luke Rowe
Ian Stannard
Ben Swift
Geraint Thomas
Scott Thwaites
Women's road
Alice Barnes
Hannah Barnes
Nikki Brammeier
Lizzie Deignan
Dani King
Men's track endurance
Steven Burke
Ed Clancy
Kian Emadi
Chris Latham
Andy Tennant
Mark Stewart
Oliver Wood
Women's track endurance
Katie Archibald
Elinor Barker
Neah Evans
Emily Kay
Laura Kenny
Danni Khan
Men's track sprint
Jack Carlin
Phil Hindes
Jason Kenny
Callum Skinner
Joe Truman
Ryan Owens
Women's track sprint
Becky James
Katy Marchant
Vicky Williamson
Olympic Senior Academy Programme
Men's BMX
Quillan Isidore
Paddy Sharrock
Women's Mountain Bike
Ella Conolly
Evie Richards
Men's endurance (road and track)
Matt Bostock
Angus Claxton
Adam Hartley
Ethan Hayter
Jacob Hennessy
Joe Holt
Matt Walls
Reece Wood
Women's endurance (road and track)
Megan Barker

Abbie Dentus

Ellie Dickinson

Manon Lloyd

Mel Lowther

Emily Nelson

Becky Raybould
Men's track sprint
Ryan Hutchinson

Alex Jolliffe


Women's track sprint
Sophie Capewell
Olympic Junior Academy Programme

Girls Mountain Bike
Sophie Wright

Emily Wadsworth
Boys endurance (road and track)
Rhys Britton
Jim Brown
Charley Calvert
Joe Nally

Tom Pidcock

Jake Stewart

Will Tidball

Ethan Vernon
Fred Wright

Girls endurance (road and track)
Georgia Ashworth
Rhona Callander
Anna Docherty

Lauren Dolan
Pfeiffer Georgi

Jenny Holl

Jess Roberts

Ellie Russell

Emily Tillett
Boys track sprint
Ali Fielding

Caleb Hill
Lewis Stewart
Hamish Turnbull


Girls track sprint
Lauren Bate
Georgia Hilleard