Welsh Cycling has grown over the last four years, with the support of USN instrumental in fuelling success for Welsh riders.
Karl Bickley, USN UK has worked with Welsh Cycling over the partnership supporting our vision: "Working with Welsh Cycling over the past four years has been a delight. The progress and development of riders, and international successes delivered the exposure we desired across multiple platforms."
USN have supported Welsh Cycling since 2012. Through the partnership, Welsh Cycling has been able to deliver a robust performance programme from youth to senior riders helping them to achieve their ambitions in cycling.
We take a look back at our favourite moments with Team USN as we move on to our next chapter.
Our first medals at the UCI Track World Cup
Back in October 2011, Elinor Barker, Ciara Horne and Amy Roberts competed at their first World Cup fuelled by USN to secure a silver medal in the Team Pursuit. The following day, Jon Mould also picked up a bronze medal in the Colombian World Cup.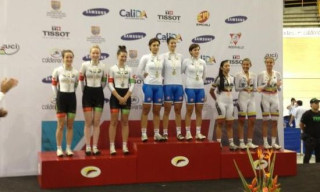 Becoming national champions
In 2013, Jon Mould and George Atkins won our first national championship title. The pair won the Madison, with Jon also becoming National Omnium Champion.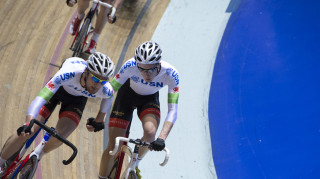 Making our road debut
Predominantly a track cycling team, we made our debut on the road at the Matrix Fitness GP Series. Ellie Coster, Emily Kay, Emily Nelson and Manon Lloyd lined up for Team USN in Redditch in May 2015.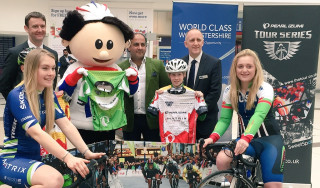 Earning our rainbow stripes
Elinor Barker became Team Pursuit World Champion in 2013, whilst representing Great Britain alongside Dani King and Laura Trott in Minsk. The 18 year old cyclist earned her stripes after a winter on the track supported by Welsh Cycling and USN.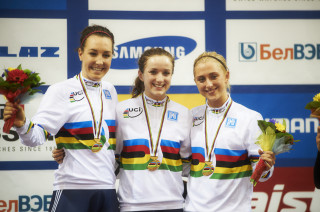 Breaking Europe
In 2014, Team USN graduates Ciara Horne and Elinor Barker became European Team Pursuit Champions. The pair defended their title in 2015 in Switzerland, cementing their place in the Great Britain Cycling Team squad.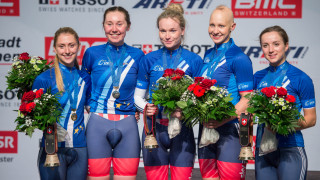 Sprinting to victory
We like to go fast, but Lewis Oliva likes to be fastest. Lewis has two national titles in keirin and sprint and World Cup medals whilst riding for Team USN, and will make his UCI Track World Championship debut in April with Great Britain.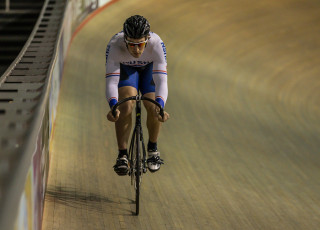 Riding the road to Rio
Former Team USN riders Ciara Horne and Elinor Barker were both selected for Team GB for the Rio 2016 Olympic Games. Elinor Barker returned to Wales Olympic champion in the Team Pursuit.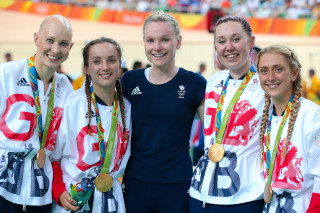 Future Stars
We were revolutionary on the track, winning the HOY Future Stars Series for three consecutive years. Joe Holt, Jessica Roberts and Rhys Britton all win the individual championships in Team USN colours too.
The Team USN alumni
Team USN has been pivotal in the development of riders along their cycling journey. 7 former riders have graduated to the Great Britain Cycling Team winning European, World and Olympic titles.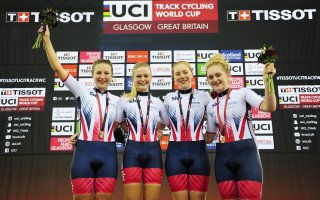 Our latest medals
This winter, Team USN rider Sam Harrison won bronze in the Points race and Lewis Oliva secured bronze in Keirin at the Tissot UCI Track Cycling World Cup in Glasgow. Whilst Team USN graduates Manon Lloyd, Emily Kay and Emily Nelson took gold in the team pursuit for Great Britain Cycling Team.