British Cycling's performance pathway has celebrated another major milestone after the opening of its second European training base in Belgium.
The newly-established base, in Zottegem, will predominantly be home to women's Senior Academy riders, significantly widening their racing opportunities and providing a training base.
The first group of riders to benefit from the base flew out earlier this week, with Senior Academy members Abbie Dentus, Mel Lowther, Annasley Park, Rebecca Raybould, Megan Barker, Manon Lloyd, Emily Nelson and Ellie Dickinson departing for the first of three training and racing blocks.
Park said:
"2016 was a great year for me personally and for the development of our group as a whole, but I believe the move to Belgium will be a massive boost as we look to further improve both individually and collectively. Some of the greatest cyclists who have represented the Great Britain Cycling Team over the last ten years have come through a similar programme and I hope this opportunity will allow me to take my cycling to the next level and follow in their footsteps."
The opening of the second training location builds on the success of the base established in Montichiari, Italy, which has allowed members of the Great Britain Cycling Team, especially the men's Senior Academy, access to the European U23 racing calendar.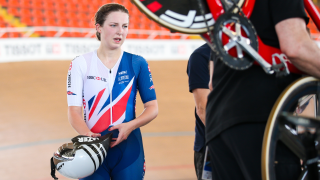 Performance pathway manager, Ian Yates, said:
"It's been great to get the squad out there this week and get them settled into their new surroundings. Having re-established our presence in Italy last year, we know that taking young riders out of their comfort zone and putting them in a fresh and unfamiliar environment is good, not only for their development on the bike, but also for their personal development.
"While there will be more opportunities for our women's academy riders to race, the base will serve the entire World Class programme, and I think we will see some of our junior, academy and even podium riders look to access it going forwards."
The Great Britain Cycling Team Senior Academy is the final rung on the ladder for riders aiming to step up to the podium squad. Many of the Senior Academy riders have recently made the step up to senior international competition throughout the winter UCI Track World Cup series, while Manon Lloyd, Emily Nelson and Ellie Dickinson were all named among the Great Britain Cycling Team for the 2017 UCI Track World Championships earlier this week.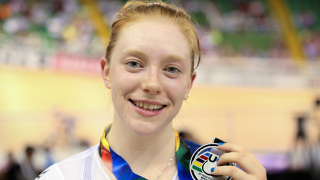 Yates continued:
"As we continue to build towards Tokyo 2020, the world championships squad announcement was a further boost to the pathway programme we have in place; it's very pleasing to see so many current, and very recent, academy riders make the team. This is a good indication that what we're doing is working, but it also spurs us on to improve even further, and milestones such as the opening of the Belgium base will help us do just that."