The 2016 British Cycling BMX Series heads London for the National Championships and rounds seven and eight of the series this weekend.
How it works
Riders earn points based on their finishing position at each round of the series. A rider's best seven results from a possible 12 rounds makes up their total. The rider collecting the most points in their respective category is crowned the series champion.
Superclass
Great Britain Cycling Team duo Tre Whyte and Quillan Isidore will be on home turf at the Peckham track.
The two riders went head-to-head for third place in Cumbernauld, with Whyte coming out on top, but both will be hoping for a higher placed finish here.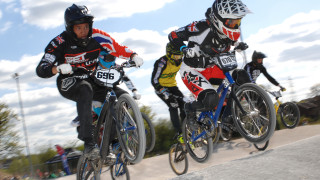 Paddy Sharrock finished third at the Peckham event in 2015 and will be pushing his Great Britain Cycling Team teammates for the top honours.
Championship women
Bethany Shriever returns to domestic racing after a successful outing in Medellin at the UCI BMX World Championships.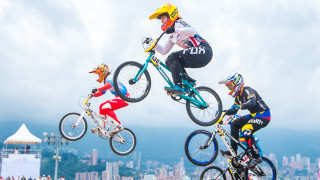 The 16-year-old, who has won all of her races in the 2016 British Cycling BMX Series so far, won a silver medal in the junior women's time trial but crashed during the final of the supercross race.
Charlotte Green came closest to halting Shriever's perfect run in Cumbernauld and will be looking to challenge for the top spot once again, after winning in Peckham last year.
Venue
Southwark Council and the BMX Track London welcome the British Cycling BMX Series to the southernmost event in the series' calendar.
The BMX Track London in Burgess Park is one of the largest tracks in the UK at 350 metres long with three three-metre high berms.
Its 70-metre pro straight is one of the most challenging in the country, with only a handful of riders being able to jump it.
The track, which opened in 2013 has played host to a number of other high profile events including the London Youth Games and the BMX South Regional Series.
How to follow the action

A report and gallery will appear on the British Cycling website.
Follow @BritishCycling on Twitter for updates