The third cross-country round of the 2016 UCI Mountain Bike World Cup heads to France this weekend – with British riders looking to build on their good form this season.
It's the second part of a double-header for the international mountain bike community following last weekend's round in Albstadt, Germany.
Elite
Grant Ferguson will arrive in France full of confidence following his start to the 2016 world cup campaign.
He made his elite world cup debut in the opening round in Australia last month, with the Brentjens Mountainbike Racing Team rider impressive to finish 17th.
Ferguson followed that up with an elite world cup career best in Southern Germany last weekend by finishing 15th.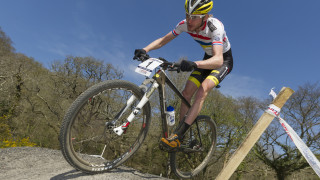 The national champion is ranked 13th in the world cup standings after two rounds.
Ferguson will be joined in France by fellow British riders Phil Pearce, Jason Bouttell and Chris Baddick.
In the elite women's event, national champion Annie Last will hope for a better result in France this weekend.
The Novus OMX Pro Team rider failed to finish the Albstadt course and is one of three British women set to compete in La Bresse.
Maxine Filby, who took 70th in Germany will be joined by Kerry McPhee in Sunday's race.
Under-23
Evie Richards is Great Britain Cycling Team in the women's under-23 race this weekend.
The 19-year-old was in terrific form in Germany, taking second place behind European champion Sina Frei.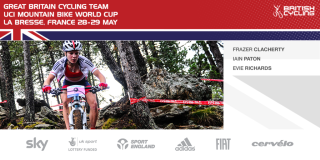 May has been an excellent month for Richards, with bronze in the UEC Mountain Bike European Championships before taking world cup silver in Albstadt and the Malvern rider will be keen to complete the set with gold in France.
Richards will line up alongside fellow British riders, national champion Bethany Crumpton, Isla Short and Lucy Grant – with Crumpton following up on 16th in Germany, Short having taken 24th.
In the men's under-23 race, Iain Paton and Frazer Clacherty will be in Great Britain Cycling Team colours, looking to build on 63rd and 98th respectively in Germany.
How to follow