British Cycling has confirmed the Great Britain Cycling Team line-up for the next two rounds of the UCI Cross-country Mountain Bike World Cup series taking place in Albstadt on 21-22 May and La Bresse on 28-29 May.
Current under-23 cyclo-cross world champion Evie Richards, who won the bronze medal at the European Cross Country Mountain Bike Championships earlier this month, has made selection for both the events as have fellow Senior Academy riders Frazer Clacherty and Iain Paton.
In addition to the world cup teams, British Cycling has also confirmed the Junior Academy riders who will compete at the UCI Junior Series which also takes place in Albstadt on 21-22 May.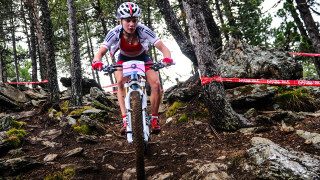 Recently crowned junior European champion Sophie Wright will represent Great Britain, as will Ella Conolly and Will Gascoyne.
Britain's Grant Ferguson (Superior Brentjens Mountain Bike Racing Team), Phil Pearce and Chris Baddick will race in the elite men's event in Albstadt, while Annie Last (Novus Omx Pro Team) and Kerry MacPhee ride in the elite women's race.
Speaking of the races, British Cycling's mountain bike academy coach Simon Watts said: "I've been impressed with the performances of the academy mountain bikers over the past couple of weeks and there have been some strong results at both national and international level.
"The race in Albstadt will be the first time in two years that the UCI Junior Series has taken place during an event of this size, and so it's a really valuable opportunity for the junior riders to learn from the experience and they'll be encouraged to make sure they get the most out of the weekend as they can.
"At world cup level, the two courses are quite technical and very physically challenging so it will be good to see how the senior academy riders get on in these conditions against the best riders in their respective gender categories."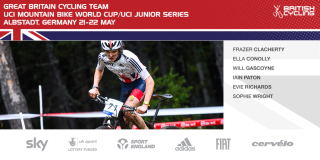 Great Britain Cycling Team - Albstadt and La Bresse UCI Mountain Bike World Cups
Under-23 men
Frazer Clacherty
Iain Paton
Under-23 women
Evie Richards
Great Britain Cycling Team - UCI Junior Series
Junior men
Will Gascoyne
Junior women
Ella Conolly
Sophie Wright