The National Cycling Centre in Manchester hosts the opening rounds of the British Cycling BMX Series for a third consecutive year on Saturday 12- Sunday 13 March.
The indoor track, one of the leading locations in world BMX, is the first of six venues in an expanded 12-round series - two more than 2015.
Birmingham, Cumbernauld, Peckham, Blackpool and Telford will all play host between March and August.
How it works
Riders earn points based on their finishing position at each round of the series. A rider's best seven results from a possible 12 rounds makes up their total. The rider collecting the most points in their respective category is crowned the series champion.
Entrants
Superclass
In a change to the competition format, the elite men's and championships men's categories have been merged for 2016 to create the superclass category.
Ryan Stack topped the 2015 elite men's rankings but the Burnham BMX Club rider is missing from a strong set of riders making the journey to the National Cycling Centre.
The absence of Paddy Sharrock means Billy Luckhurst is the only rider from the top three set to take the start gate.
But he will have robust competition from the likes of Quillan Isidore, Curtis Manaton and Liam Brown.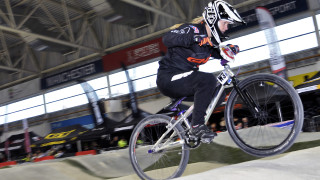 Championship women
At the time of writing, 2016 champion Katurah Davidson of Peckham Challengers is not listed to start in Manchester.
Davidson edged teammate Blaine Ridge-Davis by just seven points to take the title in 2015. Ridge-Davis, part of the British Cycling Olympic Junior Academy, will take the start line in familiar surroundings at the home of the Great Britain Cycling Team.
Decoy BMX Club's Emily Green, aged 16, carved out consistent placings through 2015 for third place overall and recorded the same result in Manchester's opening round last time out.
Venue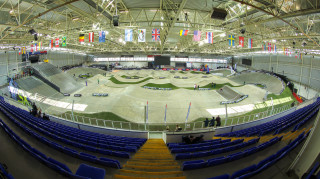 The indoor BMX track at the National Cycling Centre has established a reputation as one of the world's best since it opened in 2011, and is set to host its fourth UCI BMX Supercross World Cup from 9-10 April when the cream of international riders will race over two days.
The facility has an international standard five-metre start hill and an eight-metre supercross ramp.
Coverage
A report from the weekend's racing with results and an image gallery will appear on the British Cycling website.